6 Views
Breaking: 2020 Honda Foreman to Get Bigger 518cc Engine
August 23rd, 2019 4:15 PM
Share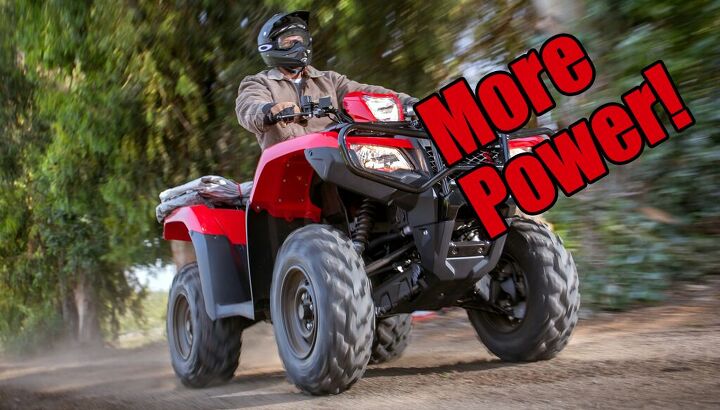 Larger displacement and more horsepower await new Foreman
According to documents from the California Air Resources Board (CARB), the 2020 Honda Foreman is getting a bigger engine.
For the 2020 model year, CARB has certified a 518cc engine in the Honda Foreman. For reference, the 2019 Foreman features a 475cc engine. With the 43cc increase in displacement, the redesigned engine also sees a small bump to 30 horsepower – up from 28.7 horsepower.
Though we don't have any information to confirm this, it seems likely that the 2020 Honda Foreman will have other changes as well. The Foreman family last saw an update in the 2015 model year when the Honda Foreman Rubicon received independent rear suspension (the other Foreman models still use a swing arm rear suspension).
Beyond the beefed up engine, the only thing we know for certain is the Foreman will still have a five-speed transmission.
Even if the Foreman doesn't get any other significant changes besides the engine, this move does make sense in a lot of ways, as it puts a little more distance between the Foreman and the 420cc Honda Rancher.
Interestingly, the other Honda four-wheeler to use the same engine as the Foreman, the Honda Pioneer 500, will not be getting the upgraded mill. CARB documents show the 2020 Honda Pioneer 500 will still feature the longstanding 475cc engine it has since its introduction.
Published April 3rd, 2019 3:43 PM