23 Views
Partzilla Shipping Secrets When You Want Your OEM Parts Right Now
February 6th, 2019 11:12 AM
Share
We're committed to finding, researching, and recommending the best products. We earn commissions from purchases you make using links in our articles. Learn more here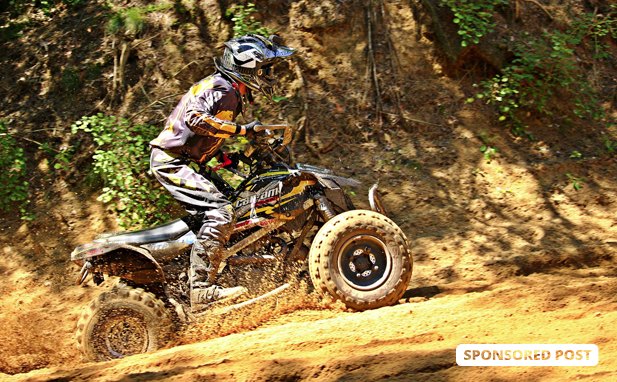 In today's fast paced, frenzied world of online shopping, people want what they want, and they want it yesterday, if not sooner. Amazon helped usher in the luxury of near-same day shipping and delivery and consumers looking to order OEM parts online are reasonably expecting similar speed and service for everything they buy. We are living in the Golden Age of online shopping.
For over a decade, Partzilla has shipped over three million orders for OEM parts, establishing itself as a global leader in the sale of OEM and aftermarket parts for ATVs, UTVs, motorcycles, scooters, and watercraft.
Responding to its customers' demand for better and faster shipping, Partzilla opened a new West Coast distribution center in Carson City, Nevada stocked with over 100,000 unique OEM parts from Yamaha, Honda, Can-AM, Polaris, Kawasaki, Suzuki, Sea-Doo, and Ski-Doo, as well as aftermarket parts for ATVs, UTVs, motorcycles, scooters, and snowmobiles.
In addition to its state-of-the-art East Coast distribution center in Albany, Georgia, Partzilla's West Coast operations, along with a network of powersports dealers nationwide, represents a massive distribution powerhouse serving the majority of the United States with one- and two-day shipping.
Partzilla has learned more than a thing or two over the past decade about shipping and service. In this article filled with Partzilla shipping secrets, you will find a roundup of some of the best tips and tricks for faster shipping, when you want your OEM parts right now and you don't want to wait!
Near-Buy
Before you begin your search for products, check online and learn where your online OEM parts retailer is located. If you are located in California, Washington, Oregon, Nevada or elsewhere on the West Coast your products will arrive quicker when ordering from a company with a warehouse located on the West Coast rather than shipping from across the country. Likewise, if you are in New York, Massachusetts, Florida and on the East Coast, your products will arrive quicker when ordering from a company with a warehouse located on the East Coast. Partzilla maintains two warehouse locations and distribution centers, one in Georgia and one in Nevada, which enables Partzilla OEM parts to be shipped out to most of the United States in 1-3 days.
Only Buy OEM Parts From an Authorized Dealer
Retailers that are not authorized dealers may be able to get you OEM parts, and some may even claim "lower prices", but they have to order out-of-stock parts from someone else, which will inevitably cause significant shipping delays for you. Authorized dealers are able to request out-of-stock parts directly from the manufacturer, which is nearly always much faster.
When you buy OEM parts from an authorized dealer, you can be certain that you will receive authentic merchandise, with a full USA-based warranty. All the accessories, user and operational manuals, packed in the box by the manufacturer will be included in your orders shipment. Any rebates or special offers offered by the manufacturer will be honored by them in the USA when you purchase products from an authorized dealer.
Some unauthorized dealers sell products with the serial numbers altered, or entirely removed so that the manufacturers will not be able to track how they obtained the parts. This voids the warranty. Some unauthorized dealers sell "grey market" OEM parts or "parallel import" versions of OEM parts that were not intended for distribution in the U.S. Sometimes these products can have different voltages, accessories that do not match exactly, or manuals written in a foreign language. Some unauthorized resellers sell refurbished products as new or counterfeit products.
Partzilla is an authorized dealer for Yamaha, Honda, Kawasaki, Can-Am, Sea-Doo, Arctic Cat, BRP (OMC, Evinrude, Johnson), Mercury, Suzuki, Polaris, Tohatsu, and Solas, and has five dealership locations in the U.S. Partzilla represents these OEMs as an Authorized Dealer of new equipment and genuine replacement parts and accessories. Additionally, Partzilla provides contracted remote service and remote training services via factory certified technicians.
Greater Expectations
Partzilla has 100,000 unique OEM parts in stock right now – more than any other company serving the powersports industry. In addition to the world's largest in-stock selection of OEM parts, Partzilla OEM parts are available for over 35,000 unique year/make/model vehicle combinations. There are millions of OEM parts for sale on the Partzilla website and its in-stock inventory represents approximately 85% of all the parts its global customer base requests.
With every product specific to each model calculating the total number of products would require an advanced degree in math and a high-powered computer, so no OEM parts retailer could possibly carry every single part in stock. So let's pull back the curtain and explain what happens when a customer orders an out of stock part, and how to figure out if your part is in stock before you even place an order.
Whenever a customer orders a part that is not currently in stock, the retailer needs to order that part directly from the manufacturer (or from a middleman, if you are buying from an unauthorized dealer). When the manufacturer receives the order from the retailer, the retailer must wait for the manufacturer (whether it is Yamaha, Honda, Kawasaki, or any other manufacturer) to send the part to the retailer before the retailer can ship the part to the customer. If this sounds like your out-of-stock OEM parts may take some time to ship, you're absolutely right, and that's in the best of circumstances. Holidays, inclement weather, inventory errors, unexpected shipping delays and other unforeseen circumstances can, and often do, come into play.
It's not just a challenge for big online OEM parts retailers, your local dealer has to do the exact same thing to get the specific OEM part you are looking for and, the big online retailers sometimes have an easier time getting phone calls and messages returned from busy manufacturers.
If you are shopping online and the retailer Website says "IN STOCK" that means the part is in the retailer's warehouse and ready to be processed and shipped immediately. You are in luck! Utilizing UPS Air and Ground services, 94% of the packages shipped to Partzilla's continental U.S. customers arrive in 1 to 3 business days.
If you are shopping online and the retailer provides an estimated processing time, such as "Ships in 1-2 days" or "Ships in 2-3 days" this means the part is not in stock in the retailer's warehouse and will need to be ordered from the manufacturer. Out of stock parts will take a bit longer to arrive than in stock parts. The estimated shipping date ("1-2 days" or "2-3 days) is an informed estimate provided the manufacturer has the part requested in stock.
Sadly, for all of us who want more accuracy and transparency on shipping times, there is not a computer program or app that is able to tell retailers which products the manufacturer carries in stock at any particular point in time. With recent advancements in IoT tech, we are probably not far away, but we are not there yet. OEM parts retailers are left to assume or estimate how long it usually should take when offering a date range for an out-of-stock part. Unfortunately, a dealer is not able to confirm which products are in stock until after the part is ordered through the manufacturer's order processing system.
When the manufacturer receives an order from a retailer, the manufacturer provides the retailer an estimated ship date for that part, which better retailers will typically share with the customer. Sometimes there is a delay and the manufacturer will notify the retailer of a change in the estimated arrival date of the OEM parts. Whenever the manufacturer delays the shipping date, a notification is sent to inform the customer of the new estimated delivery date for the OEM parts. Unfortunately, there is no way to see ahead of time the changes in the estimated delivery for out-of-stock OEM parts.
A backorder notice is sent to the retailer if the manufacturer discovers the product ordered is not currently in stock. The backorder notice will arrive from the manufacturer and sometimes the manufacturer will provide an estimated date when the part or parts should be available. Sometimes the manufacturer will change this date. To make matters even more exasperating for customers and retailers, sometimes the manufacturer doesn't even share an estimated shipping date.
Much to the frustration of everyone involved, until the retailer receives the out of stock OEM parts from the manufacturer, the delivery time for out of stock parts will always be just an estimate that is subject to change.
A local authorized dealer has to use the same parts ordering system as your online OEM parts retailer, so there is nothing a customer to do to get things to move faster. A local dealer will discover the exact same parts are either in stock from the manufacturer or backordered.
Weekends and Holidays = No Shipping
When looking at shipping estimates, it is important to remember that estimated transit times are calculated after the package ships and does not include weekends or national holidays. For example, if you order seven OEM parts that are all in stock on a Thursday afternoon before the end of the business day and select Standard Shipping, your order will ship same-day and likely land at your doorstep on Tuesday, not Sunday (transit time for Standard Partzilla shipping is 2-3 days for most of the United States). If you are ordering OEM parts that are not currently in stock, the estimated transit time will begin after the retailer receives the parts from the manufacturer, as described above.
Split the Difference
It is standard practice for OEM retailers to ship and entire order in one shipment. This saves you money on shipping ( Partzilla shipping is free on most orders over $149 to customers in the contiguous United States) and helps make sure you get everything you need in one convenient package. However, if you order some parts that are in stock and some parts that are out of stock ("Ships in 1-2 days"), the out of stock parts that will need to be ordered from the manufacturer before it can be shipped by the retailer will delay your entire order. To get your in-stock parts shipped out immediately, call customer service and request split shipping for your order. There is usually an additional fee for split shipping, but it's almost always cheaper than placing two or more separate orders and it is the best and most cost-effective way get your in-stock parts delivered faster.
Partzilla Shipping Secrets and Final Thoughts
The most important takeaway when ordering OEM parts online, is to be flexible, especially if some of the OEM parts you are looking for are not currently in stock. If you're fixing or rebuilding someone else's motorcycle, it's worthwhile to explain that some parts will need to be ordered from the manufacturer and until you are able to get those required parts, you won't be able to complete the project.
If you're working on your own motorbike or ATV, and the parts you need are not in stock, you can kiss goodbye any fantasy of a weekend rebuild. It usually takes up to 3-7 business days for an out of stock part to be delivered to your door, not counting weekend days and national holidays (1-3 days for the part to come from the manufacturer plus 2-4 days for transit time), but unavoidable delays with out of stock parts are always a possibility.
The best advice we can share with new and existing customers is to always shop from an online authorized dealer that offers the lowest prices, has the largest in-stock inventory, owns major distribution centers on both the East Coast and West Coast of the United States to ensure the best and fastest shipping and delivery times, and has over a decade of experience shipping millions of products to tens of thousands of happy customers! Published February 6th, 2019 11:12 AM
Top Brands
Popular Articles