3 Views
Poll: Which OEM Will Be The Next to Release a Single Seat UTV?
April 3rd, 2018 9:36 AM
Share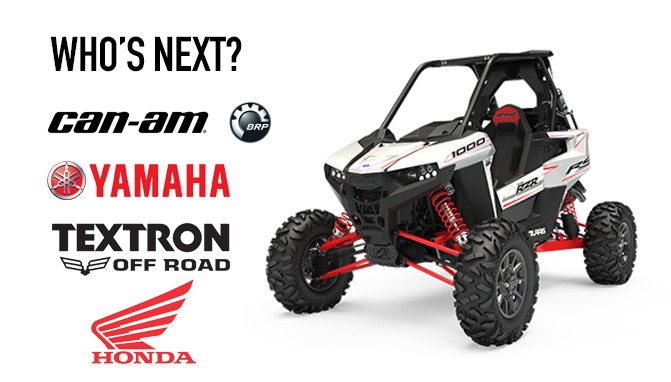 And how long will we have to wait?
The last time that consumers could purchase a pure sport, single-seat factory UTV from their local dealer was in 1990 with the Honda Pilot FL400R. We've come full circle since those days and judging by the popularity of both the ACE line of vehicles as well as the new RZR RS1, we don't imagine it will be too long before other OEMs throw their hats in the ring. Which OEM do you think will be the next to release a single seat UTV?
Published April 3rd, 2018 9:36 AM