1 View
RZR Train Pulling a Stuck RZR Through a Snowbank + Video
June 8th, 2016 3:04 PM
Share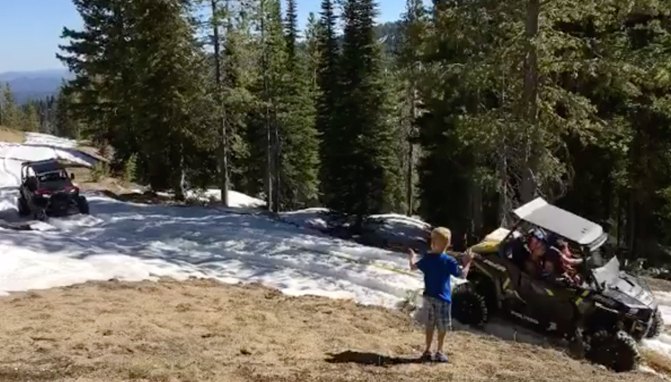 What are friends for?
They say it takes two to tango. Sometimes it also takes two RZRs to get a third one unstuck from a snow drift. These folks managed to work together to get their buddy out of a snow bank in the Idaho back country. They even have their own cheering section.
Sometimes it takes a few RZRs to get another one free.
A video posted by @idahorzrlife on Jun 5, 2016 at 7:58am PDT
Published June 8th, 2016 2:22 PM