11 Views
ARGO Where? Up the Sales Charts, Apparently.
August 19th, 2022 4:37 PM
Share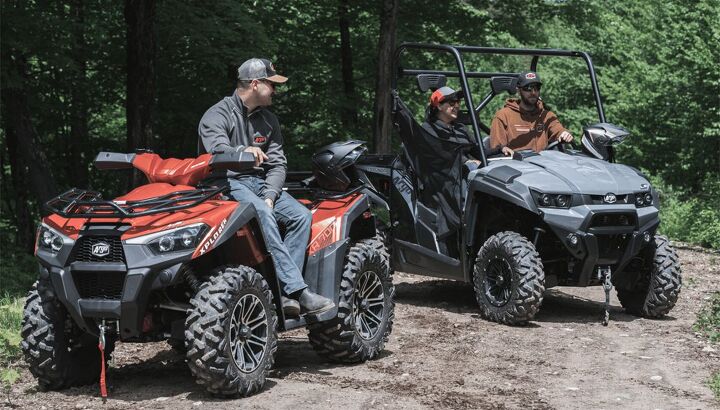 Boasting year-over-year growth across all segments of their products, ARGO has kicked off the release of its rigs for the 2023 model year. Building on the things they know best – amphibious XTVs with their trademark high-density polyethylene (HDPE) shell – the company now has an SE trim which makes those rigs more approachable for first timers.
Because, if we're honest, an ARGO XTV can be an alien experience to even those of us who spend ample time off-road behind the wheel of a side-by-side. This new SE Package outfits the machine with a front-mounted factory-installed brushguard, new hand handhold for passengers, and a raft of colours. Best of all? The all-new ODG LX 850 engine, serving up power in the form of a fan-cooled V-twin.
Across the line, ARGO listened to consumers feedback and added a newly-designed seat configuration while also contouring the seats for driver and front passenger to provide additional rider comfort. Shifting experience is improved on some trims thanks to linkage and throw updates, meaning you shouldn't need to be built like John Cena to wrestle this brute into submission as in some older models.
The Argo Centaur XT will haul as many as eight people through bogs, wilderness and woods. Photo: Argo
Returning for model year 2023 is ARGO's offering of ATV's, structured with displacement options ranging from 90cc youth rigs up to 1000cc class monsters including two-up configurations for those of you who are into that sort of thing. Meanwhile, the Magnum XF 500 series of side-by-sides – new last year – continues to try and take on the big guns. Available in Base or LE trim, it can be had with a locking diff, rear tilting cargo box, and a fully certified ROPS roll bar unique to the Magnum design.
Go big with the Centaur XT
Finally, if you're looking to stick a sock in the gob of that guy who's always bragging about his Sherp, ARGO's gone big with the Centaur XT. Stemming from the co-branding agreement announced a couple of years ago, it touts massive 71-inch ultra-low pressure tubeless tires and a harmonious 1.8 L Doosan diesel engine. Customizable options can put up to eight people in that aluminium hard top cab, permitting owners to take several friends along in what's arguably one of the most capable pieces of off-road machinery on sale today.
Published August 15th, 2022 10:43 AM
Top Brands
Popular Articles