10 Views
QuadBoss Introduces 360° Camera System for UTVs
September 8th, 2023 1:58 PM
Share
QuadBoss, a UTV accessories brand, has unveiled its latest product, the QuadBoss 360° camera system. This innovative accessory offers UTV owners a comprehensive view of their environment, enhancing safety and navigation across various terrains.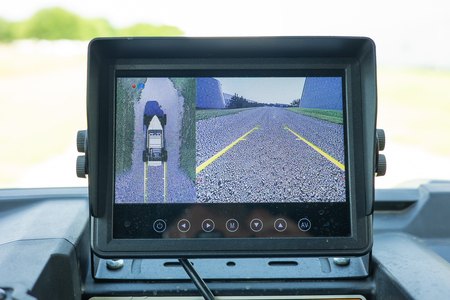 The system incorporates four high-definition Sony cameras, positioned on each side of the vehicle. These cameras produce a 360° panoramic view around the UTV. The individual feeds from these cameras are merged to create a continuous composite image, giving users an uninterrupted view of their surroundings. This feature is particularly beneficial for those driving through challenging terrains.
For ease of use, the camera system comes with a wireless control knob that can be mounted on the dashboard. Additionally, a remote control is provided to facilitate the setup process. Users can also record videos using the system's SD card storage feature, allowing them to revisit their journeys. The system offers multiple 3D/2D scene views to cater to different user preferences.
Paul O'Brien, the Brand Manager for QuadBoss, expressed his enthusiasm about the product launch. He highlighted the uniqueness of the system, comparing its functionality to having an overhead drone providing real-time visuals. O'Brien emphasized its utility in various terrains, especially when navigating through tight spaces or near edges. He also pointed out that QuadBoss is the first to introduce such an accessory, offering significant value for its price.
The camera system can be connected to monitors or tablets using an HDMI cable. It boasts a waterproof rating of IP68. For those seeking an upgraded experience, QuadBoss offers a separate ultra-bright, weatherproof high-definition monitor (P/N 601378). To ensure the system is set up correctly, calibration mats are necessary and are sold separately (P/N 601376).
The QuadBoss 360° camera system is priced at $1024.99 and can be purchased from QuadBoss dealers across the United States.
Published September 8th, 2023 1:58 PM