1 View
ATV Freestyler Zach Wallinger [video]
April 15th, 2010 4:40 PM
Share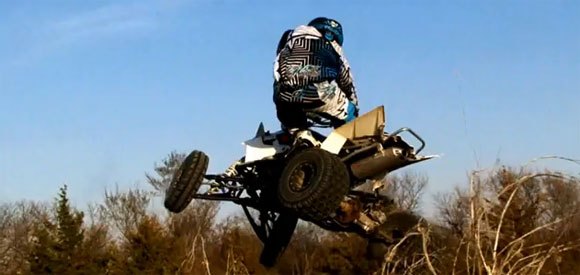 It's short, but we found a nicely produced video of an ATV freestyler getting a little practice in.
The video shows Zach Wallinger messing around on a small jump and corner. Not too much to report, but we thought you'd like it. No groundbreaking tricks or anything, just somebody having some fun. Video quality is top notch.
If you've got any videos you'd like us to spotlight, just leave a link in the comments section.
Get the Flash Player to see this player.
Published April 15th, 2010 4:39 PM