1 View
Kymco Unveils Maxxer 450i in Germany
June 19th, 2015 1:53 PM
Share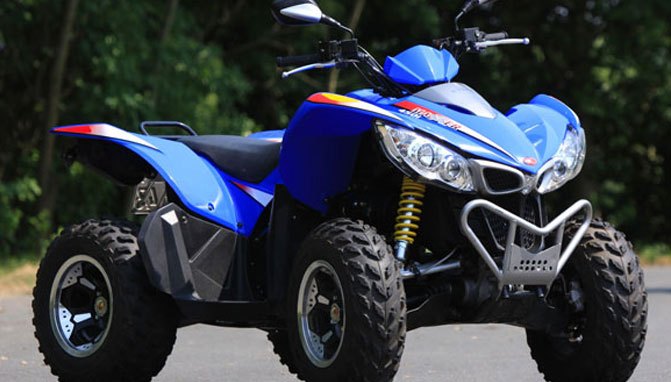 Kymco Germany unveiled an interesting new ATV at a motorcycle show in Germany – the Maxxer 450i. The unveiling took place at Intermot, which is perhaps the biggest motorcycle show in the world.
Kymco USA released its Maxxer 375 IRS for the 2010 model year and we really had a fun time playing around on it. The Maxxer 450i, however, looks like it takes things to a whole new level. Two changes stand out – the 442.9cc engine and electronic fuel injection.
The big question is will this Maxxer make its way to the United States? We sure hope so and it seems to us like a natural progression of the Maxxer line, but we really don't know for sure.
Kymco Germany also unveiled the MXU 300R at the Intermot show. This appears to be a slightly beefier version of the standard MXU 300 that is available in the U.S.
Published October 6th, 2010 5:46 PM