1 View
Kawasaki Adventure Hunters Take on Moab [Video]
September 23rd, 2011 3:31 PM
Share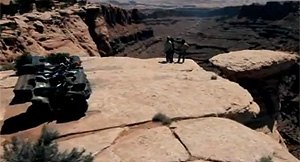 We're not sure if it's the best job in the world, but being part of the Kawasaki Adventure Hunters sure seems like it would be tough to beat.
The brave adventurers took a fleet of Kawasaki Brute Force 750 4x4i EPS ATVs out to the beautiful and challenging terrain of Moab, Utah. Surely we'd fail describe everything they saw, but fortunately for us they recorded it all on video for you to enjoy.
We certainly appreciated the video, but all it did was make us want to pack up and head to Moab for an adventure of our own. Maybe next time.
Get the Flash Player to see this player.
Published September 23rd, 2011 3:30 PM