1 View
Can-Am Commander Wins Morocco Rally
November 2nd, 2011 5:01 PM
Share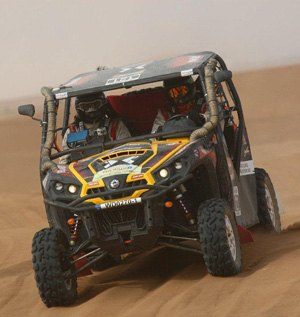 BRP's Can-Am Commander, driven by Francisco Lopez and co-pilot Claudio Troncoso, won the Morocco Rally in the UTV category after covering 2,000 kilometers (1,242 miles) of challenging African terrain.
The duo made international headlines last week due to their impressive finish in the Morocco Rally, becoming the only UTV competitor to complete the six gruelling stages of the 2011 edition, in addition to placing 21st within the car category.
Lopez and his Can-Am Nextel Team attributed their victory to the pilots' experience, the Can-Am Commander SSV's outstanding performance, and the unwavering support of Jaton Racing, a Spanish company that prepared the side-by-side vehicle for the race, and provided mechanical assistance through its duration.
"Our starting objective for the race was clear: test the Can-Am Commander SSV's capacity in difficult terrains to ensure a solid performance in the 2012 Dakar. We weren't aspiring to win," Lopez commented after the race. "By the last day, we had a new objective: become the first vehicle in the history of UTVs to finish the Morocco Rally."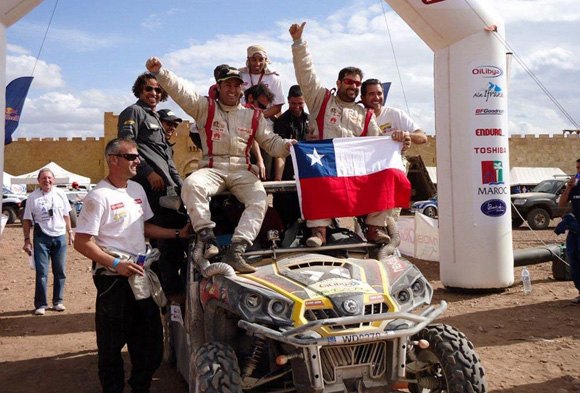 The Can-Am Nextel Team set its sights on the Moroccan desert in early 2011. The purpose was to learn from BRP's Can-Am Commander SSV's performance in a rally that would allow them to adapt the unit and ensure a victorious 2012 Dakar appearance in the UTV category.
"BRP's Can-Am Commander SSV reflects our DNA in its purest tradition," says Chris Dawson, vice-president and general manager, International division. "This very unique side-by-side has been designed to bring a new level of power, cutting-edge design and meaningful innovations. To finish first in its category in its first test – the only SSV to complete the race – certainly delivers on our promise."
Published November 2nd, 2011 2:05 PM
Top Brands
Popular Articles