1 View
TEAM ITP Race Report: AMA ATVMX Round 6
June 21st, 2012 1:47 PM
Share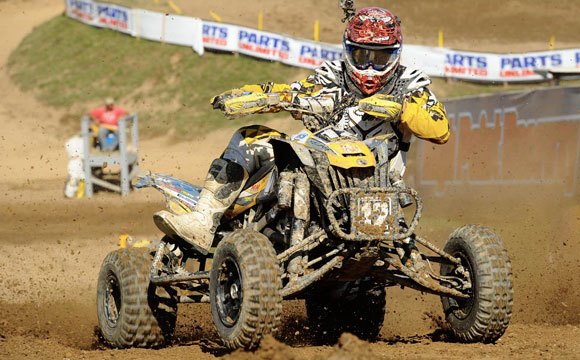 The ATV MX National Championship Series returned to historic High Point Raceway after a three-year absence to enjoy hard-fought battles under nearly ideal conditions here in the southwest corner of Pennsylvania. This was the sixth of ten rounds on the 2012 schedule. With only four to go following this event, championship pressure was clearly on the rise.
No one is taking on more weight than Merrill Crose, who's been running ITP tires all season and, after High Point, holds second place in the point standings of an astounding four classes! This weekend he once again won the Veteran 30+ class and was runner-up in Open A and Junior 25+. Issues in the first moto of the 450 A class pushed him back to 11th place, but he came back with a second place in the second moto to finish sixth for the day.
Haedyn Mickelson is another of ITP's ironmen. This Root River Racing team member scored three podium finishes in three classes: second overall in Schoolboy Jr. (13-15) and third overall in both Schoolboy Sr. (14-17) and Super-Mini (13-15). This tough teen is top-five in all three classes for the season.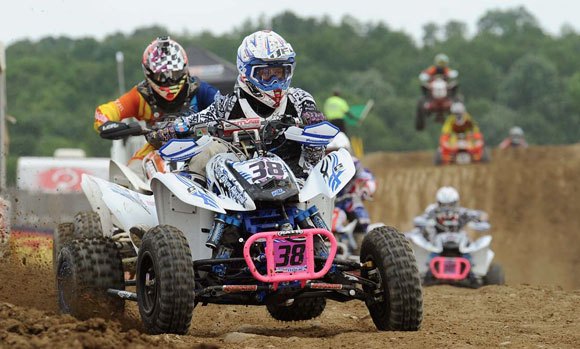 Janssen Motorsports-powered Root River Racing rider Samuel Rowe has a solid shot at two titles, as he leads both the Schoolboy Jr. (13-15) and Schoolboy Sr. (14-17) classes. At High Point he was again first overall in the former, second overall in the latter.
Maci Devenport captured another overall win in 90 Production (8-15) and leads the championship chase handily. She also won the first moto in Girls (12-15), but was unable to start the second. Luckily this did not drop her from third in points.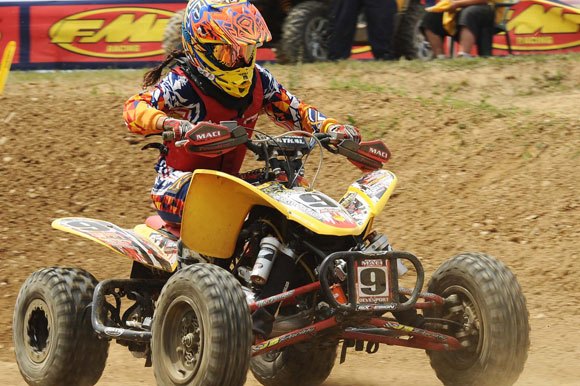 Speaking of fast females, Chloe Buerster of Janssen Motorsports/Roberts Racing Outlaws was in the thick of the intense action at the front of the Women's class, going 3-1 for second overall; that moved her up to second in class points. She's had better days in 4-Stroke B with an 8-7 eighth overall, but still holds fourth against a lot of guys in the standings.
Dalton Hicks continues to improve, this time grabbing third overall in Production A. He's fifth in points in this class for Root River Racing, as well as fourth in the ultra-competitive 450 A division.
Janssen Motorsports/Roberts Racing Outlaws' Cody Janssen held onto his second place in the Pro Am Unlimited tally with a fourth overall at High Point.
The series now moves to Sunday Creek Raceway in Millfield, Ohio, June 30/July 1.
Published June 21st, 2012 1:47 PM
Top Brands
Popular Articles