1 View
EPA Hits Suzuki With $885,000 Penalty and Other Sanctions
June 18th, 2015 3:55 PM
Share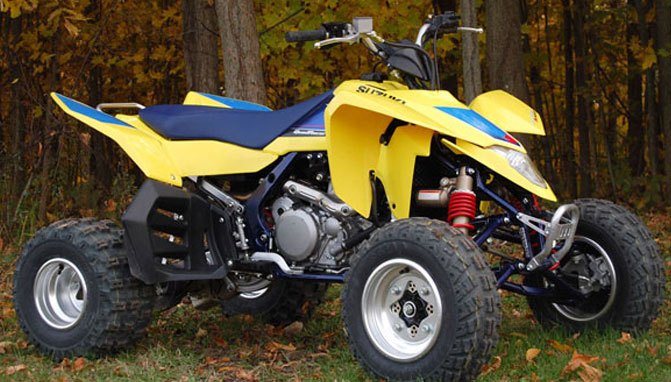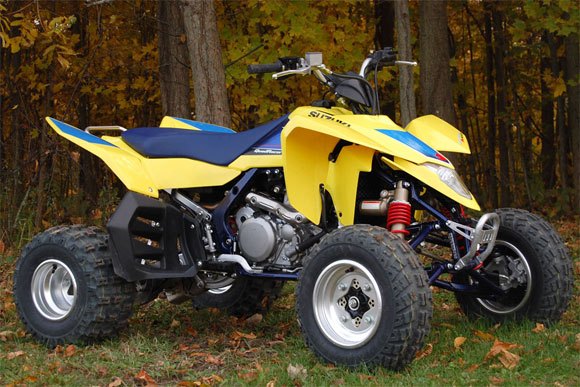 American Suzuki has agreed to a number of sanctions including an $885,000 penalty for importing ATVs and off-road motorcycles that do not meet the U.S. Environmental Protection Agency's emission control standards.
The EPA and Suzuki negotiated the monetary penalty as well as other sanctions for the 25,396 units of the 2006-2009 LT-R450 ATV and the 62 units of the 2010 RMX450Z. While the models in question were tested and certified by the EPA, the testing was done on the electronic engine control module's standard map.
What Suzuki did not disclose in the certification process was the RMX450Z and LT-R450 also had a racing map that would push emissions outside the accepted control standards. These racing map were only accessible from a third-party aftermarket product known as the "Cherry Bomb", but because the map was pre-programmed into the stock machine, Suzuki was required to disclose the ability to adjust the air-fuel mixture through engine mapping when filing for the certificate of conformity. We actually tested out the Yoshimura Cherry Bomb on a 2009 LT-R450 (along with other Yoshimura products), which you can read about here.
In addition to the $885,000 fine, Suzuki agreed to a three emissions mitigation projects that would reduce the emission of over 210 tons of hydrocarbons.
For the 2013 model year, Suzuki has agreed to equip 1,924 non-California bound on-road motorcycles with emissions equipment to meet the more stringent California Air Resource Board's requirements. The EPA expects this measure will reduce hydrocarbon emissions by 155.6 tons.
Suzuki also agreed to provide local U.S. jurisdictions with EPA-regulated portable fuel containers to replace older, unregulated containers. The EPA estimates a reduction of 42.02 tons of hydrocarbons from this measure.
And finally, Suzuki agreed to discontinue sale of high-permeability fuel line hoses for 2006 and 2007 model year on- and off-road motorcycles as well as ATVs. Suzuki will instead introduce low-permeability fuel line hoses that meet current EPA specifications and result in the estimated reduction of 14.2 tons of hydrocarbons.
Published September 17th, 2012 12:28 PM
Top Brands
Popular Articles