1 View
Arctic Cat Teases New Wildcat X
December 28th, 2012 5:20 PM
Share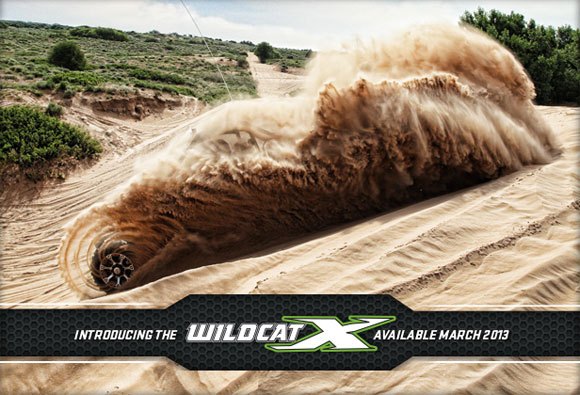 Arctic Cat is fairly new to the sport side-by-side game, but has been busy expanding its Wildcat family. It introduced the Wildcat 4 earlier in December and there now appears to be a new model on the horizon – the Wildcat X.
Unfortunately, we don't know much more than that at the moment. Arctic Cat emailed out a teaser image of the Wildcat X, but it's mostly covered by a cloud of freshly roosted sand.
So what will the new Wildcat X look like? We've been expecting Arctic Cat to come to market with a narrower Wildcat for folks who don't ride in the open desert, but we're skeptical this is that model since it was shot in a sand dune. Comparing it to the original Wildcat, the teaser image shows a similar-looking frame, but it's awfully hard to get a good read on it.
It is possible Arctic Cat has simply given the engine an extra shot of power. Reviewers generally felt the Wildcat couldn't match the power produced by the Polaris RZR XP 900. Did Arctic Cat respond by bumping up the horsepower?
This teaser leaves us with a lot more questions than answers, unfortunately. However, we won't have to wait for long to get a clearer picture, as the image states that the Wildcat X will be available in March, 2013.
Published December 28th, 2012 5:20 PM
Top Brands
Popular Articles