1 View
2013 AIMExpo: Kali Shiva Carbon Helmet
June 16th, 2015 5:39 PM
Share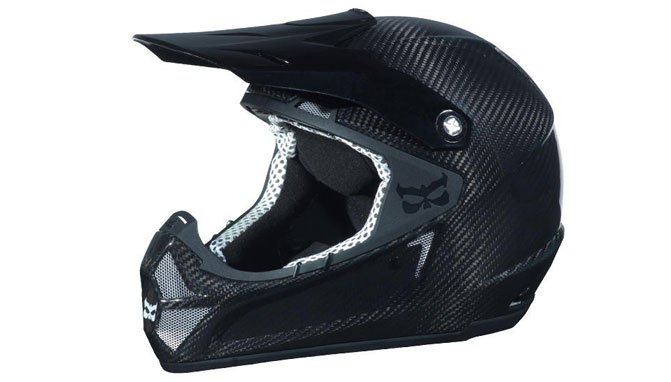 Kali Protectives usually has a strong presence at big industry events and the inaugural American International Motorcycle Exhibition in Orlando, Fla. is no exception. We picked up one of the lightest off-road helmets ever made in the Kali booth this year.
Weighing under 1000 grams (about two pounds), Kali says its Shiva helmet ($499) incorporates a 30% smaller and lighter profile than any of its competitors.
This carbon-shelled helmet features Kali's Composite Fusion Three Technology. In layman's terms, Kali forms the foam of the helmet inside the exterior carbon shell rather than in a separate mold. Kali believes this process eliminates any separation between the foam and the shell, which makes for a more efficient transfer of energy in the event of an impact. You can read a much more thorough description of this technology here.
Other features of the Kali Shiva helmet include an extra visor, low density EPS foam for greater impact absorption, integrated airflow system, washable/adjustable/anti-microbial fit pads, breakaway visor, travel bag and integrated camera/light mount.
Visit KaliProtectives.com for more information.
Published October 17th, 2013 2:25 AM
Top Brands
Popular Articles