1 View
BRP Opens New Manufacturing Facility in Mexico
November 7th, 2013 11:41 AM
Share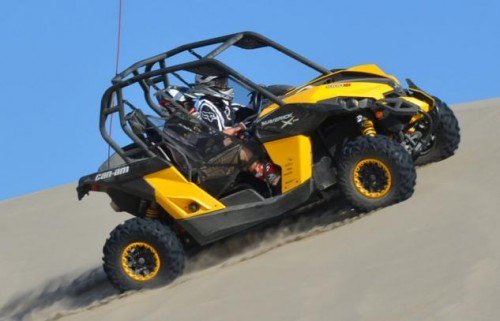 BRP has officially opened its new manufacturing facility in Querétaro, Mexico. This facility assemble Rotax engines for BRPs Can-Am off-road vehicles and assemble the Sea-Do Spark watercraft and manufacturer composite hulls decks for Sea-Doo watercraft. By 2015, the entire Sea-Doo watercraft line-up will be produced in the Querétaro facility.
Once completed, the project will represent an investment of approximately US$958 million (C$100 million) and should employ some 1,100 people by 2015. As we reported in May of 2012, BRP estimated moving of PWC assembly to Mexico affected about 500 employees in Quebec.
"Mexico is a competitive global product delivery hub for BRP, thanks to the commitment, dedication and good work of all our employees," says José Boisjoli, president and chief executive officer. "We believe that through a combination of Mexico's outward-looking trade strategy based on its diversified network of trade agreements and BRP's export business model, we can compete more effectively in various markets and continue to grow our volumes.
"Wherever we are in the world, BRP tries to engage employees with its values while preserving their culture and their way of life. I am proud of what we accomplished in Mexico and we will continue to work on improving the well-being of all our employees."
BRP has been present in Mexico since 2001 with a facility in Juárez in which it assembles all Can-Am all-terrain and side-by-side vehicles. Today, that facility employs more than 1,250 people.
Published November 7th, 2013 11:41 AM