1 View
Ride the Paiute Trail This Winter
June 19th, 2015 4:00 PM
Share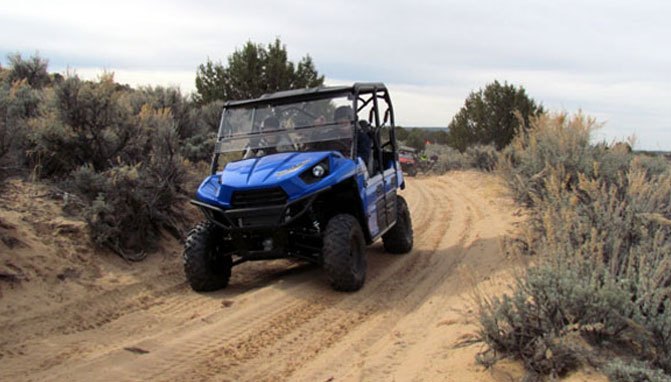 It's been a mild winter in near Marysvale, Utah, so the Paiute Trail Adventure Series is hoping off-roaders are eager to get our and ride this winter. The first annual Cabin Fever Ride is scheduled for February 22 and will include a full day of riding with plenty of food and prizes.
"If you haven't seen the Paiute Trail with a little dusting of snow, this is your chance," says the Jamboree Organizing Team. "We are excited to share the Winter Splendor of the Paiute Trail with those who are willing to layer up and come out for a good winter ride."
The Cabin Fever Ride starts with a breakfast at the Marysvale Diner at Weber's Motel. Following breakfast is a 30- to 40-mile poker run ride through the lower Paiute Trail area, stopping along the way for hot chocolate (and a huge bonfire), coffee and a snack and return to Lizzie and Charlies RV Park Pavillion for Dutch Oven Dinner, 50/50 drawing, and Door Prizes.
Organizers are limited the ride to 75 machines. You can register here.
Published February 11th, 2014 12:45 PM