1 View
2014 AIMExpo: PIAA RF Series LED Lights
June 19th, 2015 4:51 PM
Share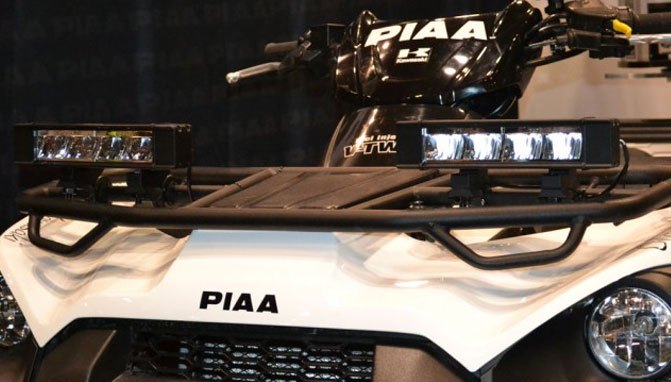 When it comes to off-road lighting, PIAA is always one of manufacturers to watch. We had a chance to check out PIAA's RF Series of LED lights at AIMExpo in Orlando, Fla.
While plenty of companies offer accessory LED lights, PIAA's look different. Rather than directing a cluster of LED bulbs towards the trail, PIAA chose to project them off of a multi-surface reflector. PIAA says this offers users more illumination than forward facing LED lights. While we haven't tested these on the trail, we are certainly intrigued.PIAA also notes that its products offer more light per watt than competitive LED lights, maximizing light to conserve amp draw.
Another interesting feature of the PIAA lights is that the RF series is modular, meaning you can connect them together to achieve the desired length for a wide range of applications. The RF Series is available in six-inch, 10-inch and 18-inch sizes, while a three-inch model is on the way.
Visit PIAA.com for more information.
Published October 17th, 2014 12:52 PM
Top Brands
Popular Articles