1 View
Nelson Wins Opening Rounds of LOORS SR1 Class
March 26th, 2015 1:57 PM
Share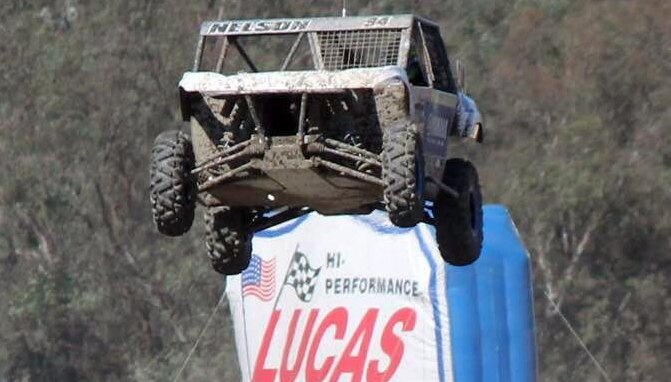 GBC Motorsports-backed racer Dustin Nelson came home with hardware this weekend after the first and second rounds of the SR1 Championship Series.
On night one Nelson earned the pole qualifying spot behind the wheel of his Yamaha Motor USA/Weller Racing SR1 car. He carried that momentum over to the race, where he took the checkers and the first place trophy. This is the first time he had driven this car, which was delivered to him at the race. Nelson chose to use the GBC Motorsports Dirt Tamers for the first night.
Fellow GBC racer Brandon Kilgore put up the third best qualifying time, but suffered a crash in practice. Kilgore overcame the damages to his car to claim 9th place in the opening round.
In a very similar fashion to Friday night, Nelson came back to put the GBC Motorsports equipped car right back on the podium. In an attempt to get a different slide pattern in the car, he switched over to the GBC Motorsports Mongrel. A slightly higher lap time yielded him a second place standing in qualifying, right behind the Optima Batteries car piloted by Corry Weller. Starting one car back when the green flag dropped did not hurt him one bit, as he went on to take the first place spot for a second time that weekend.
"The Mongrels provided the perfect slide pattern, this was the most hooked (to the track) I've ever been," says Nelson. "Once I got in the lead I pretty much checked out. I think I was up by eight seconds at one point." Brandon Kilgore finished in fourth place, just 3.074 seconds behind Nelson in a much tighter race.
Published March 26th, 2015 1:57 PM