1 View
Ferocious Koala Chases Down ATV Rider + Video
August 19th, 2015 2:36 PM
Share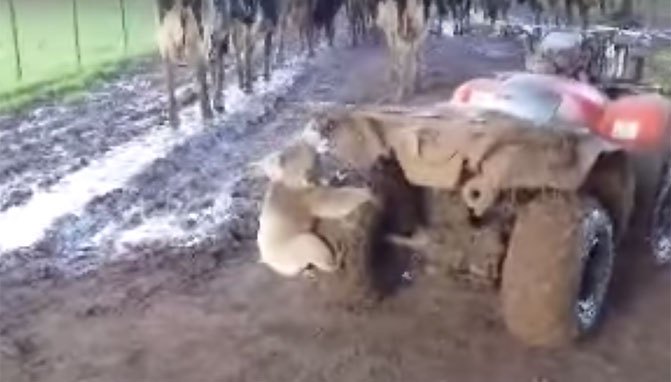 Australian ATV rider tries to outrun a determined koala
Australians have different problems than the rest of us. In a land known for poisonous snakes and spiders, giant crocodiles, dog-sized bats, and an array of other nightmare-inducing animals, even one of the cutest creatures on the planet can be a menace.
A video surfaced recently that showed a koala chasing a woman on a Honda ATV, who was trying to herd her dairy cows in for milking. She plotted her escape, but the cows blocked her path, forcing her off the ATV. The koala responded by jumping on the rear wheel before the video cut out. We can only assume the cuddly creature consumed the quad before chasing down the women recording the video. She apparently survived the ordeal, but she'll no doubt be haunted by visions of the ferocious koala for the rest of her days.
Get the Flash Player to see this player.
Published August 19th, 2015 9:48 AM