1 View
STI Unveils New Roctane XD-K Tires
March 30th, 2016 12:39 PM
Share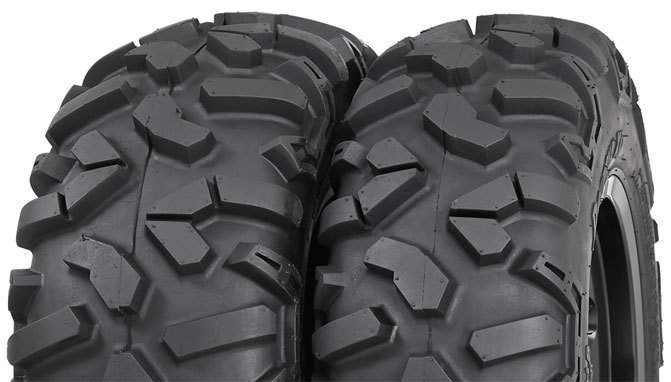 Kevlar belts added to boost strength
(Press Release) Already the toughest tire to tackle rocky terrain, the STI Roctane XD gets even stronger and more durable thanks to the addition of dual Kevlar belts. A lightweight synthetic fiber with five times the tensile strength of steel, Kevlar has a bulletproof reputation that matches its application. With dual Kevlar belts engineered in a cross-weave pattern running shoulder to shoulder on the new Roctane XD-K tires, STI Tire & Wheel triples the puncture resistance of this nearly impenetrable tire.
The new Roctane XD-K also features a stiffened tread/sidewall compound that enhances the strength of the Kevlar, making this tire's 8-ply-rated radial carcass even more robust. The new construction gives the XD-K the pinnacle of Roctane "Xtreme Duty" performance.
This new Roctane keeps the family's unique, non-directional tread design and wide profile footprint that delivers smooth, quiet operation and precise control. Like other Roctane XDs, the new XD-K uses a specially formulated tread compound that helps extend its life and lets it grip the slickest rocks like a dedicated wall-crawler.
The Roctane XD-K tires are available in four sizes at authorized STI retailers, distributed exclusively by MTA Distributing. The XD-K comes in four size: 27/9R-14, 27/11R-14, 28/10R-14, 30/10R-14. Suggested retail prices range from $197 to $281.
Published March 30th, 2016 12:39 PM