1 View
STI Unveils New Sand Wedge Tires
July 21st, 2015 3:18 PM
Share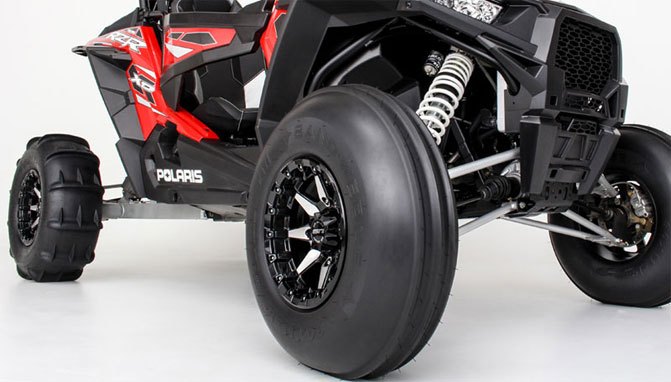 Dune tires designed specifically for UTVs
STI Tire & Wheel has introduced its new Sand Wedge tires, which are designed to deliver a new high-performance standard for UTV handling and control in the sand dunes.
STI says the Sand Wedge tires are designed and developed to allow today's large UTVs to float over rough dune sections, and to make the most of their power.
Measuring 30 inches tall, STI says the Sand Wedge tires are the largest sand tires made for popular 14-inch wheels. With a wide profile and flexible four-ply carcass, STI says they provide maximum flotation and ride comfort.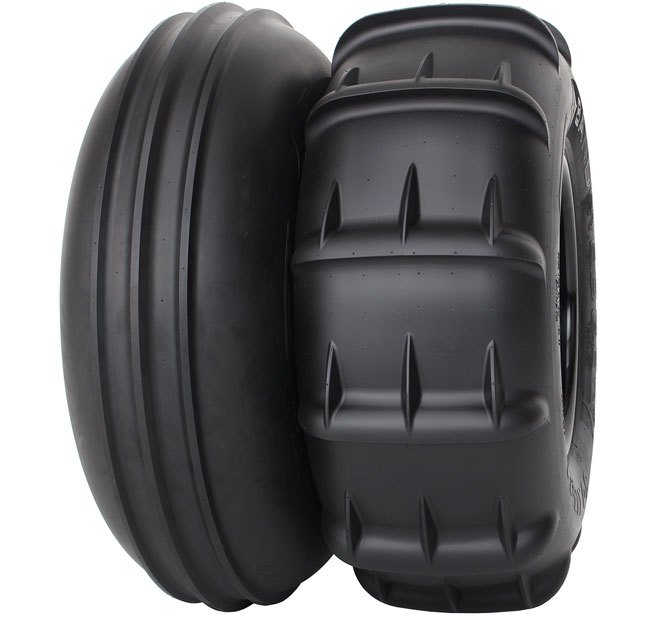 Each of the 12 scoop paddles on the rear measures one-inch tall; their reinforcing ribs are designed to handle the power of big-bore UTVs. The front Sand Wedge tires use a centered tri-rib design for what STI calls "unmatched handling and steering control."
The front tire (30/11-14) retails for $172.85, and the rear tire (30/14-14) retails for $205.40. Both are available now. Visit STITireandWheel.com for more information.
Published July 21st, 2015 3:18 PM