1 View
Check Out This Black & Decker TTV Patent
August 26th, 2019 12:35 PM
Share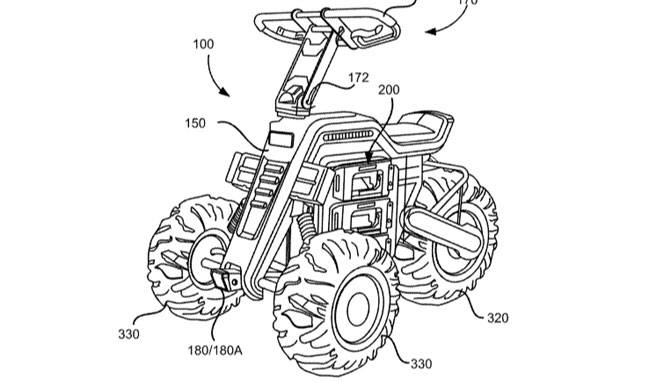 Innovative machine could act as generator and work vehicle
Looking through patent applications often leads to little more than crazy ideas that will never come to fruition. But sometimes you find something that looks like it stands a real chance to turn into an interesting product. The Black & Decker TTV (Total Task Vehicle) seems to fit the bill. You can read the patent application for yourself here.
While not exactly what we'd call an ATV, the Black & Decker TTV is a three-wheeled machine (two in the front, one in the rear) that is designed to be able to help out around a job site or construction zone. It's compact, can be ridden like an ATV or operated as a walk-behind machine.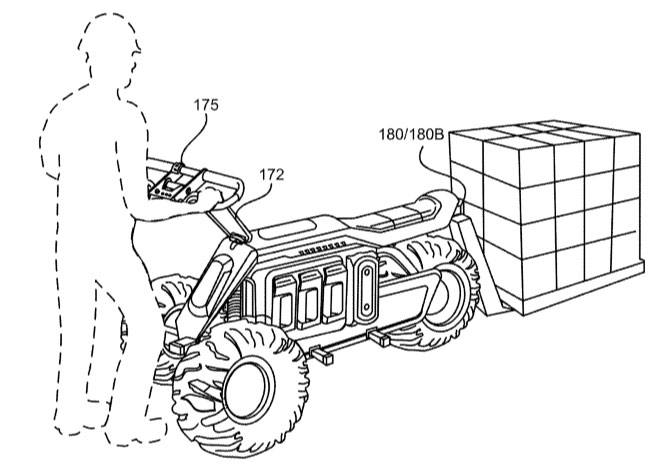 It will also be powered by batteries and an electric motor, so you can use it inside without having to worry about the emissions of an internal combustion engine being a danger to workers. Beyond that, you can plug in tools and accessories to the TTV's battery pack to charge them, as it acts as a generator.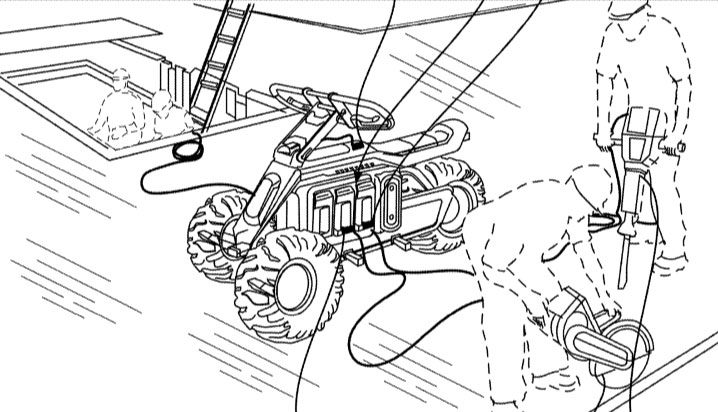 Here is how Black & Decker describes the TTV in the patent application:
"A total task vehicle (TTV) may operate indoors to move a variety of different types of materials and accomplish a variety of different types of tasks, using tools and accessories powered by/connected to the TTV. One or more high power density (HD) battery packs may provide both 240V DC to 380V DC and 120V AC power to propel the TTV and also to function as a generator for tools and accessories attached to the TTV. A high torque/high speed convertible drive system may allow the TTV to operate in a ride-on mode, a walk-behind mode, providing flexibility and adaptability in the use of the TTV."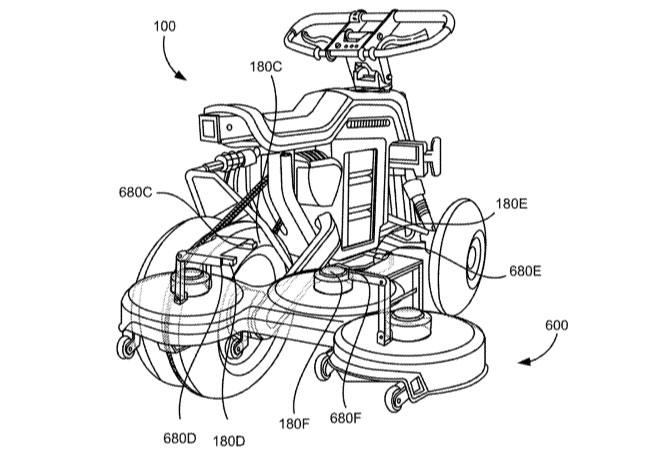 The patent application includes many drawings to show the possible future uses for the Black & Decker TTV. Everything from towing a trailer, acting as a mini forklift, and clearing slow/dirt are shown, as well as simple off-road recreation.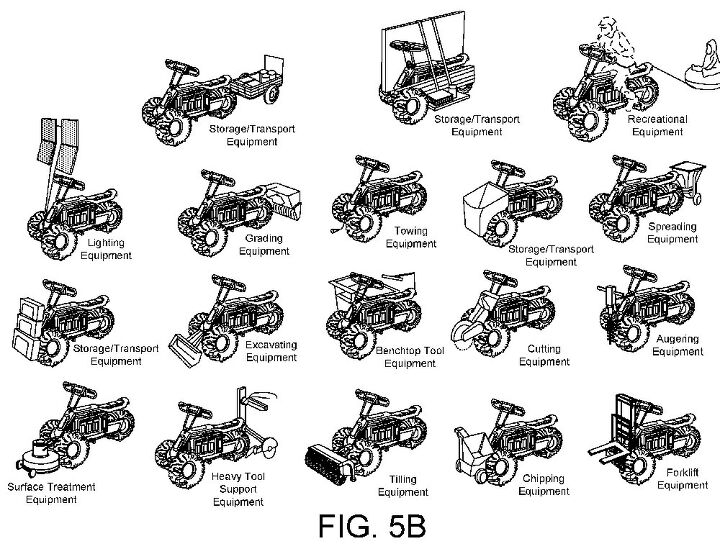 We have no idea if the Black & Decker TTV will ever see the light of day, but this patent application shows us something that at least has the potential to be a versatile, useful and downright interesting little machine.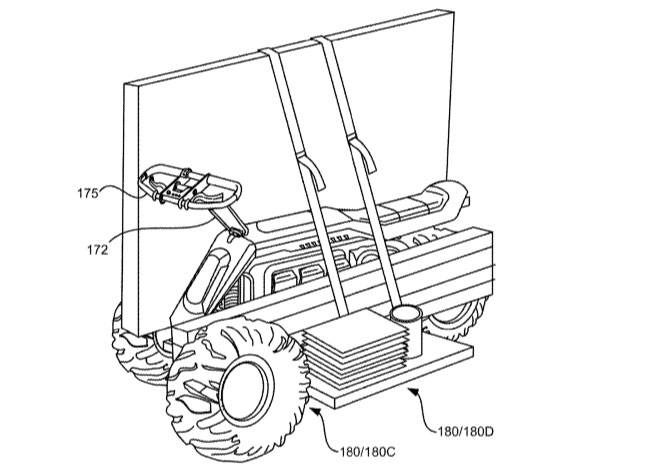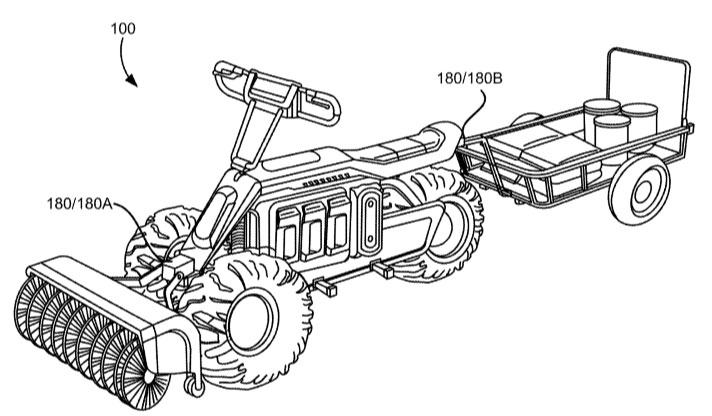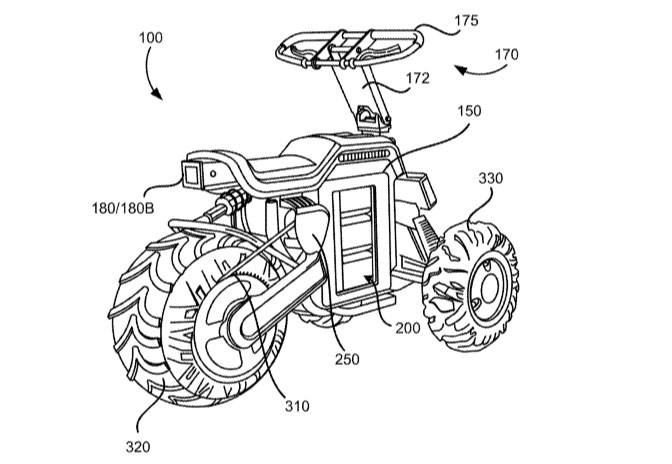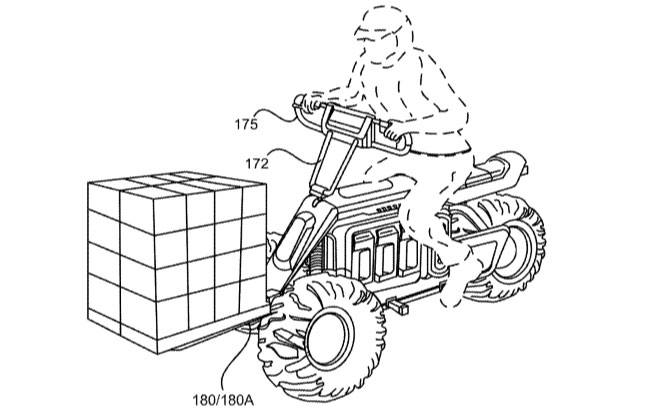 Published August 26th, 2019 12:11 PM
Top Brands
Popular Articles