1 View
Kawasaki Developing Curved ROPS for UTV
December 4th, 2017 3:58 PM
Share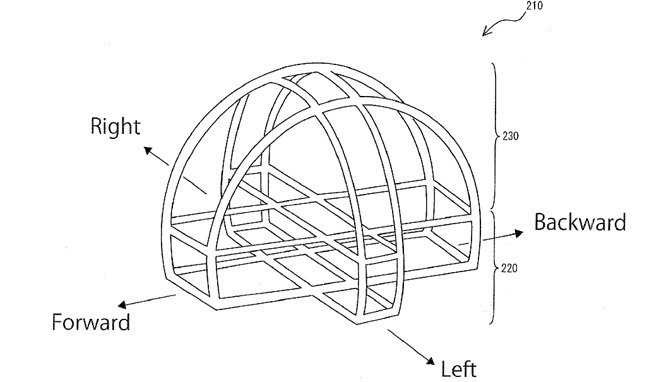 What do you think of the idea of a curved ROPS on your UTV? Kawasaki has submitted a patent application for just that.
Kawasaki engineers have submitted a patent application for a unique roll over protective structure (ROPS) that features a curved design.
According to the patent application, which you can see here, the ROPS features a curved shape both front to back and side to side. This creates sort of domed roof, with the idea that you can easily flip the machine back over. Here is how Kawasaki describes the ROPS in the patent application:
"Since the outline of the ROPS is formed in a curved shape, in the case of a rollover of a vehicle body, the ROPS can easily roll on the ground surface. The combination of the configuration of the ROPS and the gravitational force exerted on the low position of the center of gravity…the vehicle can easily be set up from a rolled over situation."
The drawings in the curved ROPS patent application are fairly rudimentary, so it's anybody's guess which vehicles Kawasaki is targeting with this design. We imagine it could work for any UTV Kawasaki makes.
It should be noted that this is just a patent application and it's possible this ROPS design never sees the light of day. But if it does, we wonder if fruit-smashing comedian Gallagher will come calling as his ATV roll cage invention seems to share some similarities.
{ "id": "8839150", "alt": "", "title": "", "video_link": "https://www.youtube.com/embed/ulHO_dbyBSg", "youtube_video_id": "ulHO_dbyBSg" }
{ "width": 634, "height": 357, "showRelated": true }
Published December 4th, 2017 3:58 PM
Top Brands
Popular Articles