1 View
This is Why You Always Keep Your Mouth Closed When Mudding + Video
January 9th, 2018 5:03 PM
Share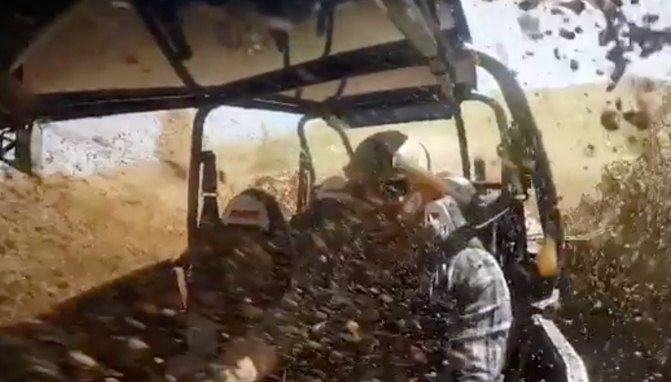 How's that mucky water taste?
Any experienced mudder will tell you that it's crucial to keep you mouth closed when riding through muddy water. You never know how long that water has been there stagnating or how many machines have been through it before you and you definitely don't want it to get in your mouth. A windshield or, oh you know, a helmet would help with that too. Maybe close the rear door, too.
ATV.com recommends that UTV drivers always wear a helmet when behind the wheel.
A post shared by Rocky Checketts (@lightningrock) on Jun 3, 2017 at 1:48pm PDT
Published January 10th, 2018 2:03 PM