1 View
This Video Gives New Meaning to the Term "Throttle Control"
September 28th, 2016 10:00 AM
Share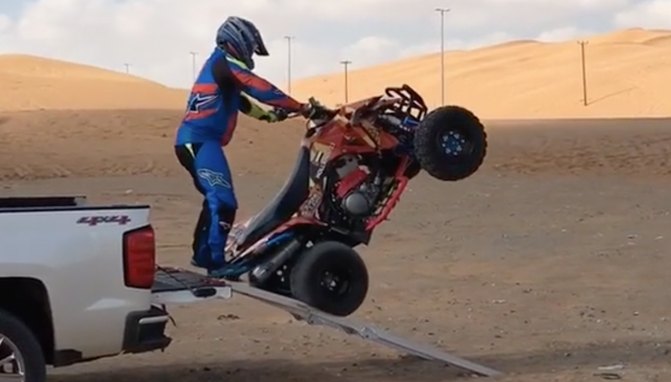 You rode a wheelie in a parking lot? Thats cute
Being able to ride a wheelie is one thing. Being able to stand your ATV on end and balance while standing still is something else. Then to be able to… well just watch the video and see for yourself!
A video posted by هولندي 123 (@hollandi123) on Sep 16, 2016 at 2:14am PDT
Published September 29th, 2016 9:14 AM