1 View
Thrills and Spills From the 2017 High Lifter Mud Nationals + Video
April 13th, 2017 4:37 PM
Share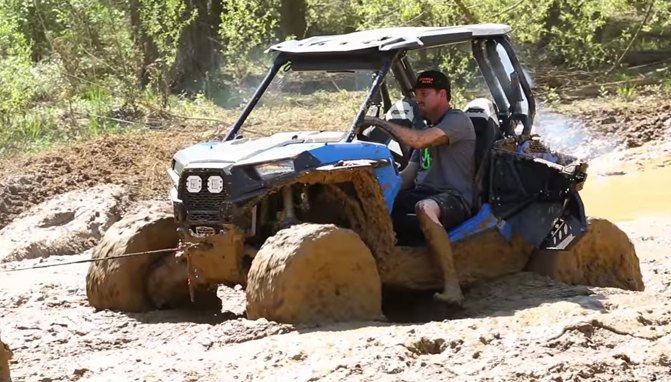 Thing of Camp RZR...covered in mud.
Just in case you weren't able to make it to the 2017 High Lifter Mud Nationals, or even if you were and you want to relive all the excitement, here are some day by day highlights from the dirty off-road event of the year.
ATV.com recommends that ATV and UTV riders and passengers wear helmets and other protective gear.
{ "id": "8830454", "alt": "", "title": "", "video_link": "https://www.youtube.com/embed/24ZHsAopol4", "youtube_video_id": "24ZHsAopol4" }
{ "width": 634, "height": 357, "showRelated": true }
{ "id": "8830457", "alt": "", "title": "", "video_link": "https://www.youtube.com/embed/vEUrlg1iFUc", "youtube_video_id": "vEUrlg1iFUc" }
{ "width": 634, "height": 357, "showRelated": true }
{ "id": "8830463", "alt": "", "title": "", "video_link": "https://www.youtube.com/embed/RDWvt3PwpBc", "youtube_video_id": "RDWvt3PwpBc" }
{ "width": 634, "height": 357, "showRelated": true }
{ "id": "8830466", "alt": "", "title": "", "video_link": "https://www.youtube.com/embed/lKbL7T55WSQ", "youtube_video_id": "lKbL7T55WSQ" }
{ "width": 634, "height": 357, "showRelated": true }
Published April 12th, 2017 2:38 PM