1 View
Poll: What's the Best Sport Utility UTV on the Market?
August 3rd, 2017 2:17 PM
Share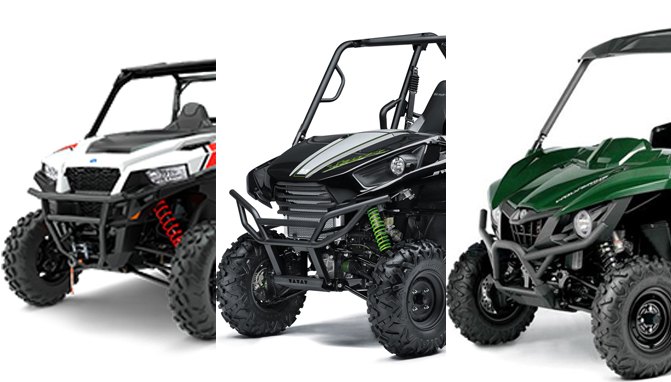 These versatile side by sides offer something for everyone
If you're in the market for a new UTV but you're not 100% committed to either work or play, the Sport Utility or Sport Rec category is probably where you land. These machines tend to lie somewhere in the middle of the spectrum and give you the best of both worlds. As a side note, we included the Honda Pioneer; though it probably leans more utilitarian, the inclusion of paddle shifters is a very sporty feature so for the purpose of our poll, we're calling it a Sport Utility UTV.
Published August 3rd, 2017 4:44 PM