1 View
Pro Armor's "A Day in the Life" Promo [video]
September 2nd, 2010 10:20 AM
Share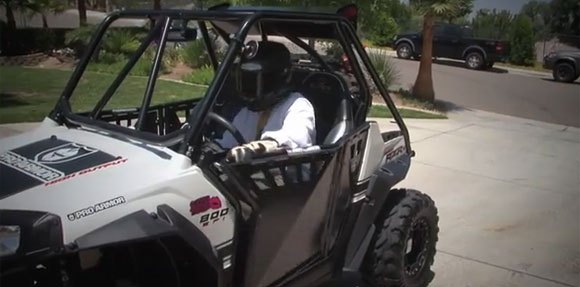 The folks at Pro Armor have put together a new promo video that we got a kick out of.
The video follows a day in the life of an off-road enthusiast who likes to travel around town in his Polaris Ranger RZR. Besides sleeping, showering, and going about his daily life while wearing a helmet, the hero of the video also blackmails his boss with incriminating photos so he can do as he pleases at work – namely look at pictures of his precious RZR.
Pro Armor is actually promoting its RZR doors in the video, but that point is secondary to the general silliness.
Get the Flash Player to see this player.
Published September 2nd, 2010 10:17 AM