1 View
ITP Brimstone SxS & ATV Roundup Report
September 21st, 2011 12:16 PM
Share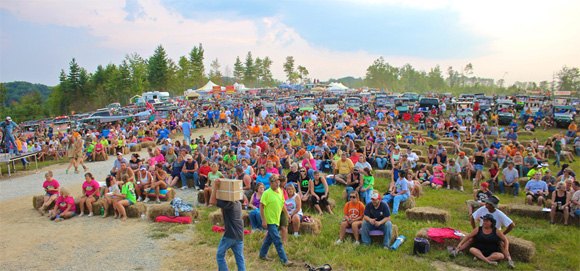 There's nothing like spending a Labor Day weekend with 5,000 of your closest friends! ITP did just that at the 2011 SxS & ATV Roundup, held for the third time at Brimstone Recreation near Huntsville, Tenn.
The desert-like conditions experienced this year (hot and dry) did little to dampen the fun and excitement this event always presents. Activities included guided trail rides for riders of all ability levels, a "Show and Shine," a drive-in movie, a Kid Zone, and a concert by Tracy Lawrence. A vendor/demo area drew plenty of attention, and ITP was there. ITP also held a raffle drawing for a set of Mayhem tires.
There were a number of competitive events as well, such as drag races, sled pulls, an obstacle course, pole bending, mud bogs and a ladies dash for cash. Highlighting the racing was Sunday's King of the Mountain Endurance Challenge.
The King of the Mountain race is one of the toughest around, a true test of man and machine: in the three-hour ATV event only 12 of the 23 entrants were able to finish; only five of 19 UTVs were able to complete their two-hour event. ITP passed this test with flying colors, as Alan Clark and Chris Umphrey finished first and third in the UTV race, both running ITP 900XCT tires. Jimmy Elam was the ATV winner, using ITP Holeshot GNCC tires at the rear of his quad.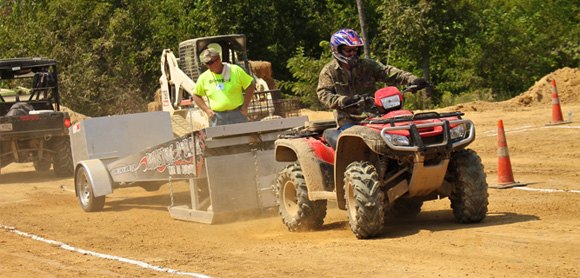 "We highly recommend putting the SxS & ATV Roundup on your itinerary for 2012," ITP says in a release.
For more information, visit http://brimstonerecreation.com.
Published September 21st, 2011 12:16 PM
Top Brands
Popular Articles