1 View
Polaris Reports Record First Quarter Sales
April 18th, 2012 12:52 PM
Share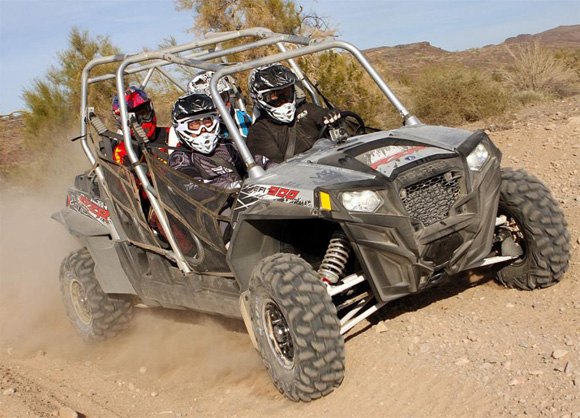 Polaris has come out swinging in 2012, posting record first quarter sales of $673.8 million, an increase of 25 percent from last year's first quarter sales of $537.2 million. Incredibly, this marks the seventh straight quarter of record sales for Polaris, dating back to the third quarter of 2010.
Off-road vehicle (ORV) sales led the way for Polaris, increasing 30 percent from the first quarter 2011 to $504.6 million. According to Polaris, this increase reflects strong market share gains for both ATV and side-by-side vehicles, primarily driven by new product offerings like the Ranger RZR XP 4 900 and increased sales in Polaris' military business.
Side-by-side vehicle retail sales once again increasing significantly, while ATV retails sales also increased. North American dealer ORV inventories for the 2012 first quarter were up slightly from the first quarter of 2011, as additional side-by-sides were shipped to meet increasing demand.
"Our record first quarter results reflect not only the continued strength of our business and solid execution of our strategy, but also a healthy start to the year for our end markets," says
Scott Wine, Polaris' chief executive officer. "Retail sales in the North American off-road vehicle and motorcycle industries are off to their best start in years, and through our innovative products and motivated dealers, Polaris continued to gain market share. We have significant work to do, but as momentum built throughout the first quarter, we gained confidence that 2012 will be another record year for Polaris, as indicated by our increased full year sales and earnings guidance."
"Sales increased 25 percent during the first quarter 2012, driven by robust sales of our Off-Road Vehicles and motorcycles. Customer demand for our broad array of Ranger and Ranger RZR side-by-side vehicles continues to exceed our expectations, both in North America and our international markets. We are well positioned to meet this higher demand, as we have increased production at our Minnesota, Iowa and Wisconsin plants, while our Monterrey, Mexico plant continues to raise production levels.
Published April 18th, 2012 12:51 PM