1 View
Can-Am Racing Contingency Tops $2 Million For 2013
January 16th, 2013 1:08 PM
Share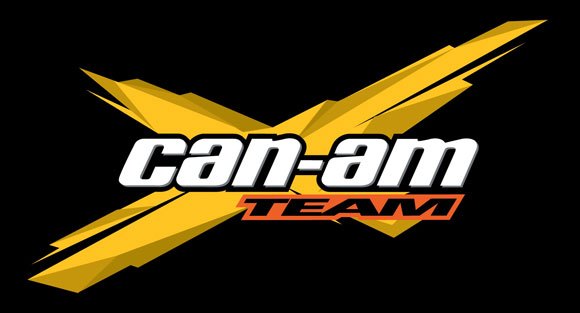 Can-Am ATV and Side-by-Side racers will be competing for more than $2 million in contingency support for the 2013 racing season.
Along with additional racing series, more classes added and expanded side-by-side participation for 2013, BRP has included the all-new Maverick 1000R side-by-side to the list of eligible Can-Am ATVs and side-by-side vehicles. Regional and national racers who compete on Can-Am ATVs and side-by-side vehicles in Canada and the United States are eligible for a cash payout through the program for the 2013 racing season.
"Racing continues to play an integral role in the Can-Am DNA and has aided product development and innovation at BRP. We continue to offer performance ATV and side-by-side vehicles, like the new Can-Am Maverick 1000R, that appeal to both professional and amateur racers," says Jimmie O'Dell, race manager, Can-Am. "Offering a class-leading contingency program and a amateur racing support program is our way of adding incentive to those racers who choose to compete with our products and join the Can-Am family."
By competing in an authorized racing series on an approved Can-Am vehicle, participating racers can be eligible for a cash payout. Cash payouts are awarded to racers who meet the terms of the contingency program and are based on the racer's overall finish at a qualifying event. Payments are mailed to the participants or the legal guardian. Racers who win a class championship will be awarded additional contingency at the end of the season. An archived file of complete U.S. and Canadian contingency submission forms and racing series schedules for both ATV and side-by-side racing is available in both English and French here: http://bit.ly/13nanzD
Contingency cash is paid out in all major U.S. national racing series, including the Grand National Cross Country (GNCC) series, AMA ATV Motocross series, World Off-Road Championship Series (WORCS), High Lifter Mud Nationals as well as numerous local off-road racing series. The list of qualified racing series has expanded for 2013 to include even more forms of racing, from desert competitions to hare scrambles and endurance events in both the U.S. and Canada.
Published January 16th, 2013 12:21 PM