1 View
New Sealed USB Charging System for ATVs and UTVs
July 22nd, 2013 5:05 PM
Share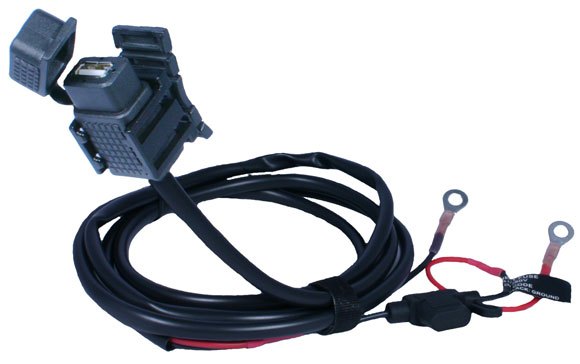 Since just about everybody seems to carry an electronic device or two at all times, being able to charge them on your ATV or UTV would be a bonus. Unfortunately, normal USB chargers can get covered with mud, dust and water. 3BR Powersports has solved this problem with a sealed USB charger so you can keep your smart phone or GPS charged up while out on the trail.
3BR's TAPPTM, TAPP-Lite and Panel-TAPP are designed to stand up to the dual problems of dirty conditions and dirty electrical power. A patented, weatherproof connector system is included that works with all USB charging cables and the electronics are designed to work with the modern USB charging requirements of iPhone, iPad, Droid, Samsung, LGChem and Blackberry.
The TAPP is 3BR's solution for ATVs. TAPP products come with a patented universal mounting system that adheres to various sizes of handlebars or even flat surfaces. Input voltage can range from 8 to 16VDC while the TAPP provides clean power. There is a replaceable sealing cap that can be left on indefinitely when there is no device connected for charging. The power cord is reinforced, the input power is fused, and all of the materials are UV-rated. TAPP systems are made with advanced Brulloy, not just PVC rubber, for advanced durability. The TAPP CAP is necessary to complete this system. The TAPP CAP is a sealing cap that fits over the charging cord for the device and mates to the TAPP charger housing.
The PANEL TAPP is suited for UTVs. It occupies a small amount of space in the dashboard or in a console or storage box and installs with a spin-on backing nut. The patented design will fit panel thicknesses up to 3/4" (19mm) and features a replaceable sealing cap.
For more information on any TAPP products, visit 3BRPowersports.com.
Published July 22nd, 2013 5:05 PM