1 View
2013 AIMExpo: Yamaha Grizzly 700 Utility Package
October 17th, 2013 9:33 PM
Share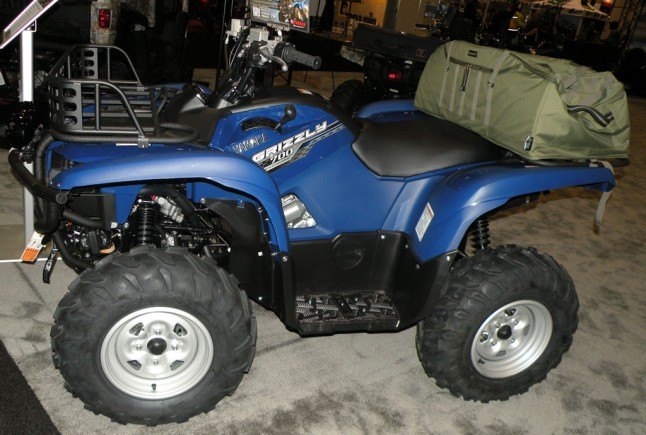 Yamaha has a couple of Grizzly models on display at the 2013 American International Motorcycle Expo in Orlando, Fla. Our favorite is this Grizzly 700 Utility Package that seems like it's ready for just about anything.
The front end of this Grizzly really stands out, thanks in part to the PIAA 510 Series Super White Performance Lighting Kit ($243.49). While the lighting will help show the way when the sun goes down, it's the stout front brush guard ($261.49), front rack extension ($158.49) and WARN Pro Vantage 2500 winch ($107.49) that show this ATV can tackle the toughest jobs and nastiest trails.
Completing the Utility Package are a front glide plate ($240.49) and MOLLE-style rear rack bag by QuadGear Tactical ($147.95). While we generally prefer hard storage on ATVs, the soft bag looks great on this ATV.
Published October 17th, 2013 9:32 PM