1 View
Sedona Introduces New Mudder Inlaw Tire
January 23rd, 2014 3:26 PM
Share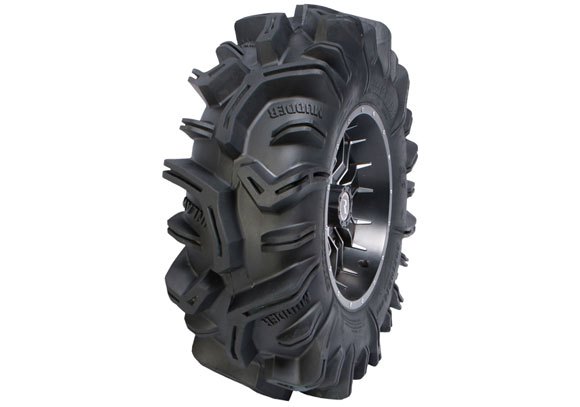 Any fans of mud riding and puns should appreciate Sedona's newest tire – the Mudder Inlaw.
"Mudder Inlaw is the only deep lug, eight-ply, puncture resistant, radial mud tire available," Sedona says in a release. "This tire offers an exceptionally smooth ride and long wear for such an aggressive tire."
Besides having the best name of any tire in history, the Mudder Inlaw features a two-inch deep center lug that increases to 2 ¼ at the edge. Lugs wrap around the sidewall for improved traction, while a unique check-lug pattern offers what Sedona calls "unrivaled traction in reverse." As well, Sedona says the self-cleaning tread pattern offers exceptional deep mud traction and a smoother ride than any big lug tire on the market.
Sedona is offering the Mudder Inlaw in 30×10-14 and 32×10-14 sizes. Prices start at $229.95.
Published January 23rd, 2014 3:26 PM