1 View
QuadBoss ATV and UTV Tire and Wheel Lineup
May 29th, 2015 11:56 AM
Share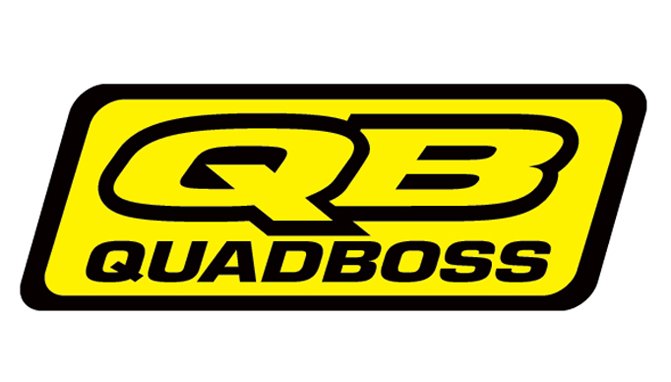 QuadBoss has released its new lineup tires and wheels. Whether you are looking for sporty performance out of an ATV or want to get your UTV to the end of the mud bog, QuadBoss has a little something for just about every rider.
ATV and UTV Tires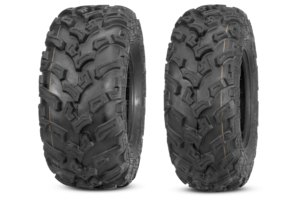 The QBT447 tire is designed for loose to intermediate terrain. The ¾-inch deep wraparound lugs are designed to provide responsive cornering while protecting the sidewall. As well, QuadBoss says the unique directional tread pattern delivers a smooth ride on hard pack surfaces, and sheds mud when things get messy. These tires are built with six-ply durability and load rated for all ATVs and UTVs.
MSRP: $99.99 – 149.99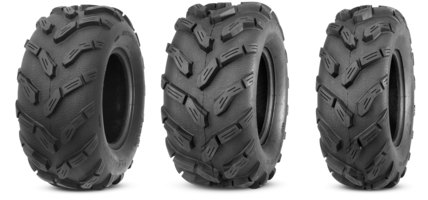 Anybody looking for improved performance in the mud should consider the QBT671 tire. It features large slotted lugs, which QuadBoss says make for a lighter tire with a big bite. QuadBoss boasts the scaled pattern beneath the lugs bring additional traction and superior cleanout. Aggressive wraparound lugs are designed to deliver cornering traction and sidewall protection. The sidewall rim guard keeps your wheels looking good. Tough 6-ply construction is load rated for all ATVs and UTVs.
MSRP: $79.99 – 159.99

QuadBoss' performance tire is the four-ply QB7 series. This dynamic tread pattern is designed to bring acceleration and braking traction from soft to hard pack conditions. "From the track to the woods our different tread patterns will have you hooking up like a champ," QuadBoss says in a release.
MSRP: $39.99 – 89.99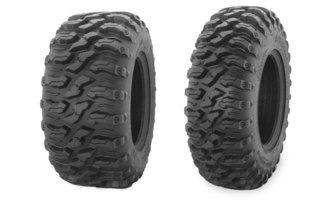 A new radial option for 2015 is the QBT446. The eight-ply radial carcass is designed to resist punctures and outlast traditional bias tires. The built-in rim guard will keep your wheels looking good when the rocks find themselves in your path. QuadBoss boasts that the non-directional ¾-inch deep tread design will tackle the most challenging terrain.
MSRP: $134.99 – 199.99
ATV and UTV Wheels

One of the easiest way to dress up an ATV or UTV and improve performance is with a new set of lightweight aluminum wheels. QuadBoss' aircraft-quality material is designed to take all the abuse that the trail can dish out, and each wheel is backed with a lifetime warranty. Choose from the Coercion, Cohort, and Governor, available in the either machined aluminum contrast or matte black finish.
MSRP: $89.99 – 104.99
Tire Sealant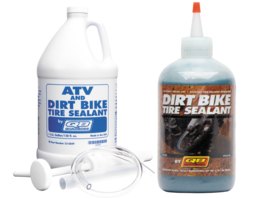 Protect your tires from sharp objects like jagged rocks and sticks you'll find on your ride with QuadBoss Tire Sealant. Carry some sealant with you and solve a puncture and avoid ruining a ride or being stranded in the woods.
MSRP: $9.99
Visit QuadBoss.com for more information.
Published May 4th, 2015 2:36 PM
Top Brands
Popular Articles