1 View
Polaris High Flow Mesh Performance Seat
February 9th, 2016 5:08 PM
Share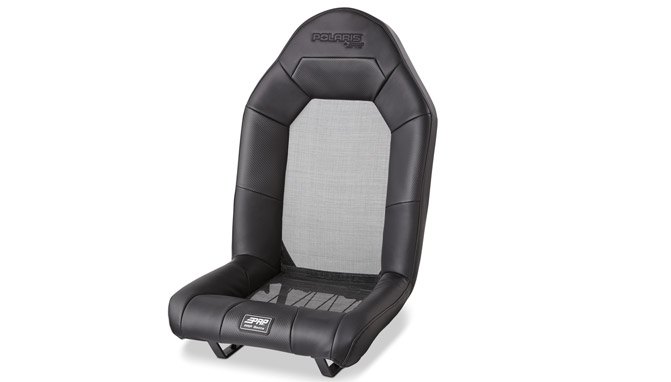 Keep sweat away with this innovative UTV seat
UTVs are at home in the desert or just about anywhere else it gets hot. If you've ever gone riding when the mercury rises, you've probably had your back and your butt soaked in sweat. That happens when you are pressed up against a seat for a long period of time and it's no fun. Polaris teamed up with PRP Seats to try and find a solution. Enter the High Flow Mesh Performance Seat.
This innovative seat is designed to keep air flowing to your back and bottom, working to help keep you cool and dry.
If you happen to ride in rainy weather, these seats allow water to flow through, keeping it from puddling and soaking you.
Sound interesting? You can pick one up for $349.99. Visit Polaris.com to learn more.
Published February 9th, 2016 5:08 PM