1 View
What is ATV Replacement Cost Coverage?
March 10th, 2021 4:52 PM
Share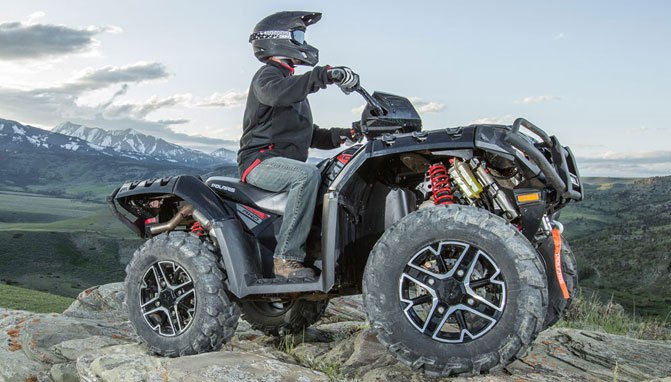 This optional ATV insurance coverage offers true replacement value
From the moment you leave the dealership with your new ATV, it starts to lose its value, which kind of sucks. After a few trips out on the bumpy trails, it doesn't look at shiny as it did the day you brought it home. There's nothing you can do to stop your ATV from deprecating in value, but you can recoup your losses should it ever be stolen or damaged beyond repair, with Replacement Cost coverage.
An optional coverage that can be applied to your ATV insurance policy, Replacement Cost coverage pays policy limits to replace the loss of your ATV. That means the insurance company will pay to replace the lost ATV with another of like kind and quality, not just the Blue Book value.
How Replacement Cost Coverage Works
Simply put, if you're involved in a collision and your ATV is a write-off or if your quad is stolen, Replacement Cost coverage protects you from losing money due to depreciation by replacing that ATV with a new one (or giving you the cash equivalent).
Without Replacement Cost Coverage for your ATV or UTV, if your machine ever gets stolen or gets written off in an accident, your insurer is only liable to provide you with the value of your machine. If it's two years old ATV with a few thousand miles on it, all of that depreciation is worked into the assessed value and that may be a lot different than what it would cost to replace it. In other words, if you put $15,000 into your RZR and your insurer tells you it's only worth $9000…that's what you get.
The good news is you are able to purchase this type of coverage for any ATV or UTV that's up to three years old, which means you don't have to be the vehicle's first owner.
Replacement Cost coverage is a great add-on to your ATV insurance policy if you want peace of mind when buying a new ATV. Your cost of coverage will be based on the year, make and model of the ATV. Because Replacement Cost coverage prices vary depending on where you live, be sure to check if it's available in your state or province.
You may need to request Replacement Cost coverage, because it might not be included with a standard ATV insurance quote (although, it may come with it if it's brand new from the manufacturer as part of a buyer incentive). Call your insurance agent or powersports broker if you're interested in adding it to your current ATV insurance policy.
Published March 10th, 2021 4:53 PM
Top Brands
Popular Articles