1 View
2017 Yamaha YFZ50 Preview
June 14th, 2016 2:35 PM
Share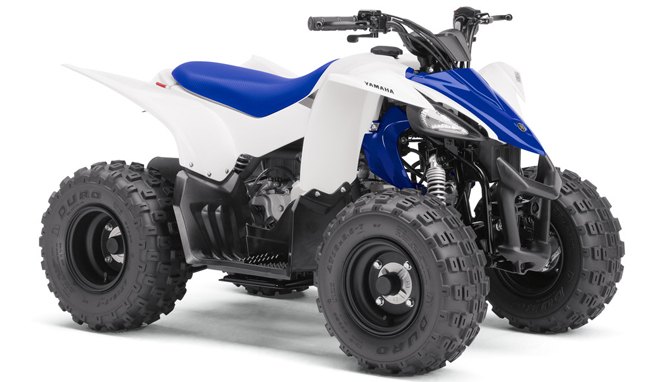 Yamaha doubled its Youth ATV lineup with the addition of the new 2017 Yamaha YFZ50 ATV.
A Youth ATV aimed at riders 6 and up
As manufacturers chase big horsepower, the Youth segment often gets overlooked. That's why we were pleasantly surprised when Yamaha took the covers off the new machine on June 8.
While the Raptor 90 borrows styling cues from the Raptor 700, the YFZ50 models itself after the YFZ450R. According to Yamaha, this ATV "brings Yamaha sport ATV performance and quality to more families and the next generation of motorsports enthusiasts."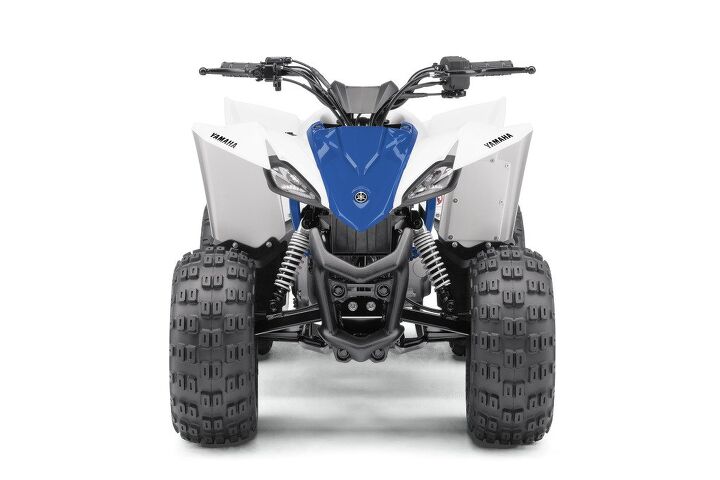 Yamaha's new YFZ50 Youth ATV is modeled after the YFZ450R race quad.
Yamaha built the YFZ50 around an outsourced 49.4cc, single-cylinder, four-stroke engine with a continuously variably transmission.
"The 50cc class machine combines an exciting acceleration feeling, comfortable ride, and ease of use for new riders, plus integrated parental controls for added peace of mind during supervised riding," Yamaha says in a release."
Among those parental controls is a speed limiter plate. When activated, the speed limiter plate holds the ATV back to a maximum of 4,500 rpm, compared to 7,400 rpm when the plate is not in use.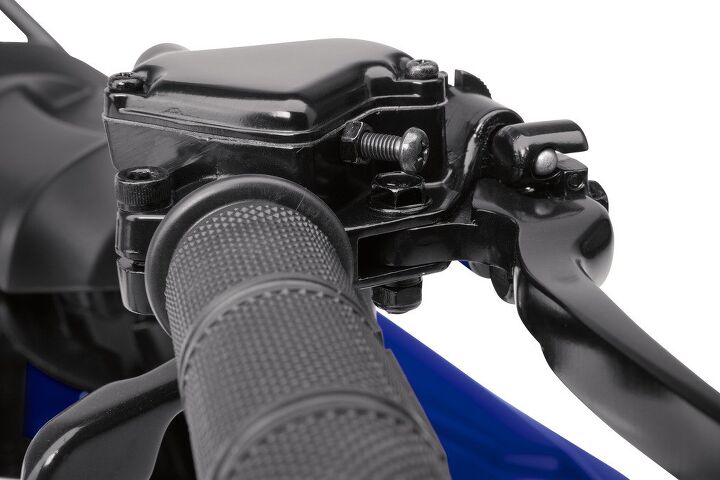 A throttle limiter allows parents to decide how fast their child can go on the YFZ50.
Other safety features include a throttle limiter and a tether switch that will kill the engine the rider falls off.
What we like most about the YFZ50 is that it's not just a Raptor 90 with a smaller engine. We saw the two Youth ATVs side-by-side and the size difference is striking. This machine really is intended for smaller riders and it sized so they can have more control over it. It seems like an ideal way to get kids started riding.
"Off-roading is a family activity, and Yamaha is now providing riders 6 years and up the opportunity to get involved on the sporty and dependable YFZ50," said Steve Nessl, Yamaha ATV/SxS group marketing manager. "The YFZ50 allows parents to begin mentoring their kids in proper ATV riding technique and safety habits, while introducing them to the fun and exciting world of sport ATVs."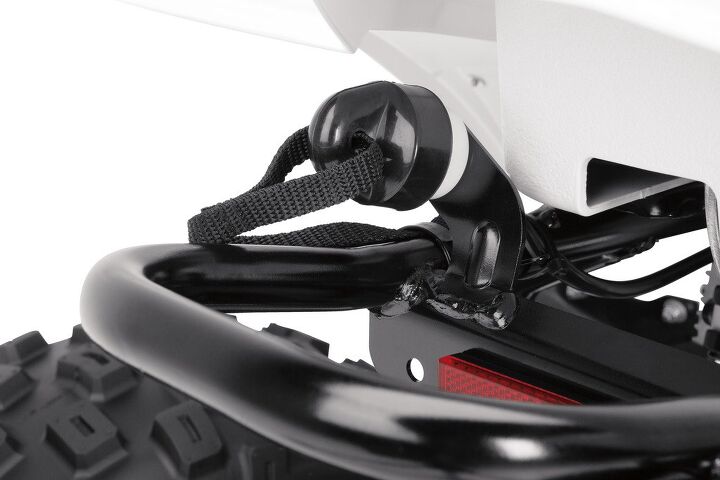 A tether switch gets attached to your child so if they fall off the ATV will stop.
If you want to win Parent of the Year in the eyes of your child, you can buy the new 2017 YFZ50 for $2,099 at your local Yamaha dealer.
Published June 9th, 2016 1:05 PM
Top Brands
Popular Articles