1 View
GNCC Announces Rule Changes
January 15th, 2009 4:05 PM
Share
Displacement limit raised in 4x4 Open and 4x4 Limited
Racer Productions, producer of the Can-Am Grand National Cross Country Series, has announced the supplemental rules and classes for the 2009 GNCC tour.
The rules were discussed at the GNCC Riders Meetings in November, and Racer Productions posted a proposed version of the rulebook on the http://www.gnccracing.com/ web site in December. After a public comment period, the rules are now posted as final.
Changes highlighted for ATVs include raising the displacement limit in the 4×4 Open and 4×4 Limited Classes from 840cc to 850cc. The Supermini ATV Class now allows 12-year-old riders on ATVs up to 70-105cc 2-stroke machines and 70-125cc 4-stroke machines. And, as announced previous to the 2008 GNCC Series, for 2009, machines in the ATV XC1 and XC2 Classes will be limited to 450cc in displacement.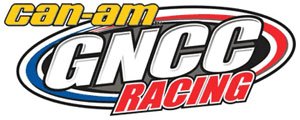 No major changes will occur in the bike classes. While Racer Productions had considered making changes to the XC2 Pro Lites bike class, the class will remain limited to 250cc 4-strokes and 125cc 2-strokes.
"Due to today's economic environment, we've looked carefully over the GNCC rule book and class structure to make sure it fits the needs of today's racers," says GNCC trail boss Jeff Russell. "We know off-road racers are a dedicated bunch, so we're looking forward to a solid season."
The 2009 Can-Am Grand National Cross Country Series begins with the Parts Unlimited River Ranch GNCC in River Ranch, Fla., which runs Feb. 28 through Mar. 3. For more information, go to http://www.gnccracing.com/.
To view the rules and classes, click on the links below.
Click here to access the 2009 GNCC Amateur Supplemental Rules
Click here to access the 2009 GNCC Pro Supplemental Rules
Published January 15th, 2009 4:05 PM
Top Brands
Popular Articles