1 View
Synchronized Polaris RZR Backflips in Slow Motion
April 28th, 2016 10:18 AM
Share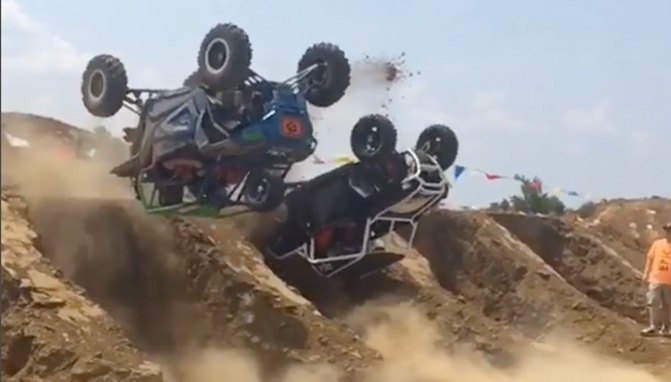 People do crazy things to impress a crowd.
We have no clue who came up with the idea to create a backflip course – much less how they talked people into attempting side-by-side backflips in their UTVs – but it certainly made for some spectacular action. The stunt was a part of the Unlimited Off-Road Expo last year in Louisville, Ky. and numerous people attempted the feat. We're not sure how many people were successful, but it sure doesn't look like either of these fellas is going to make it all way around…
How will @str8upsxs top this at 2016?
A video posted by UnlimitedOffRoadExpo (@unlimitedoffroadexpo) on Apr 4, 2016 at 7:55am PDT
Published April 28th, 2016 2:00 PM