1 View
This Guy Was In Over His Head Before He Knew What Hit Him + Video
April 4th, 2017 3:19 PM
Share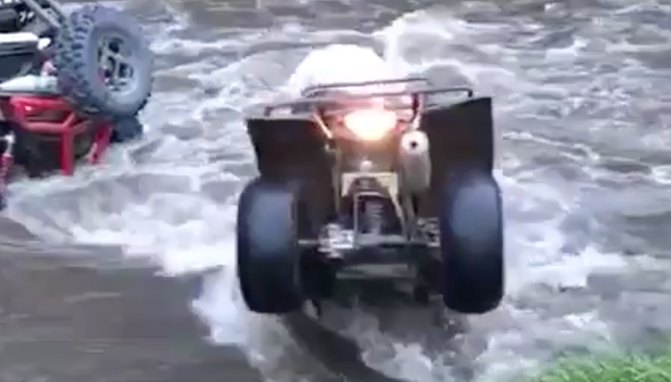 This attempt was a real washout...
At first it seems like a feasible solution…swift moving creak, lets just tow the ATV across with the RZR. Unfortunately, swift water and ATVs don't ever mix, but in this guys case, he didn't stand a chance of even getting into the water without washing out! He was in over his head before he knew what hit him.
ATV.com recommends that ATV and UTV drivers wear helmets and other protective gear.
A post shared by Sabanero Off Road (@sabanerooffroad) on Mar 20, 2017 at 6:15am PDT
Published April 4th, 2017 3:19 PM