1 View
This Young Gun Has Mad Wheelie Skills + Video
January 9th, 2018 5:06 PM
Share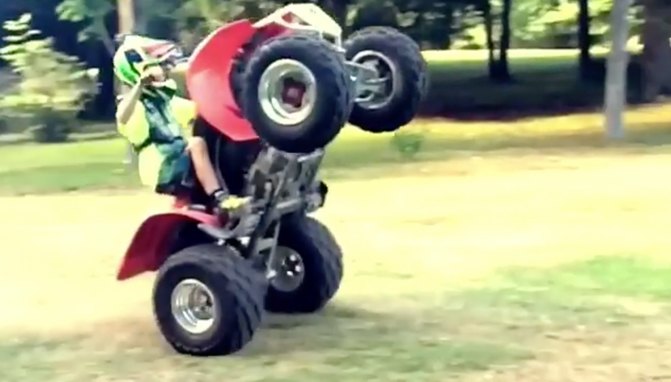 Today wheelies, tomorrow superman seat grabs!
This little guy's mom probably regretted agreeing to get him an ATV from the first moment he climbed aboard. We understand the fear, but sometimes you just gotta let boys be boys. Give him a little time and she'll probably be wishing he'd go back to just riding wheelies!
ATV.com recommends that ATV riders wear proper riding gear, including gloves, boots and long pants, when behind the bars.
A post shared by Bikelife ?? ?10/4/16♥️ (@basslo3r) on Dec 18, 2017 at 12:10pm PST
Published January 11th, 2018 9:05 AM