1 View
You Could Win a Glamis Adventure With Can-Am and ATV.com
March 24th, 2017 3:06 PM
Share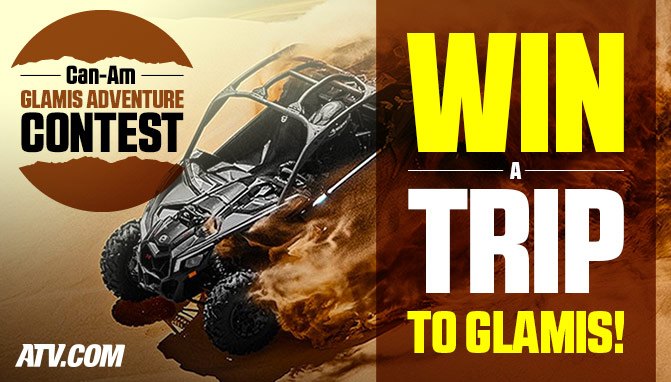 Come and join us in the dunes
ATV.com and Can-Am are teaming up for a contest that will send one lucky winner to the Imperial Sand Dunes in Southern California to ride the Can-Am Maverick X3 and Maverick MAX X3 in an epic ultimate Glamis Adventure.
The winner will receive airfare and travel to and from Glamis, three nights stay, food, $400 spending money and a full day of Maverick X3 riding with ATV.com in the dunes. We will have a video crew with us to document the entire experience as you find out exactly what the 154-horsepower turbocharged engine and industry-leading suspension is capable of.
Entering the contest is absolutely free. All you have to do is click here and fill out a survey. That's it! The contest is open from March 8, 2017 through March 29th, 2017.
Total value of the prize is estimated to be $3,000.
Click here for complete rules and regulations.
We'll see you in the dunes!
Published March 17th, 2017 1:04 PM