120 Views
New 2023.5 Can-Am Outlander 500 & 700 Arrives
February 27th, 2023 5:28 PM
Share
We're committed to finding, researching, and recommending the best products. We earn commissions from purchases you make using links in our articles. Learn more here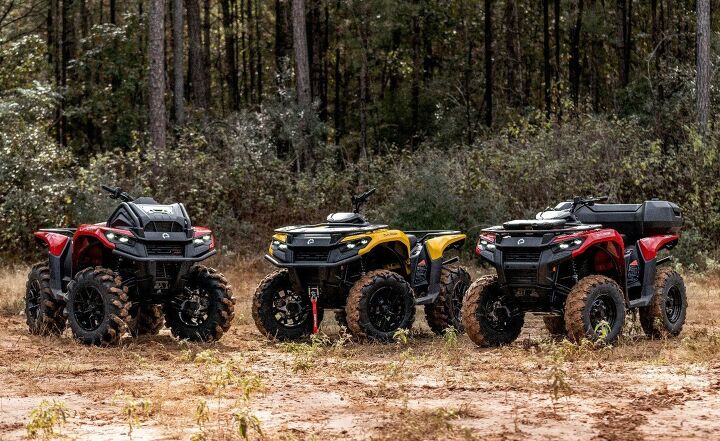 Can-Am has released a brand new Outlander 500 & 700 for model year 2023.5, attacking the heart of the market with plenty of fresh options.
Redesigning a high-performance or luxury machine, where cost is not a big factor, is an easy task in some ways compared to bringing out a brand new Outlander, a model that's affordable and accessible for a wide-range of riders looking for both a fun ride and a machine to get the job done. For context, the mid-cc recite category represents more than 60 percent of the ATV industry, so these models are a big deal for Can-Am.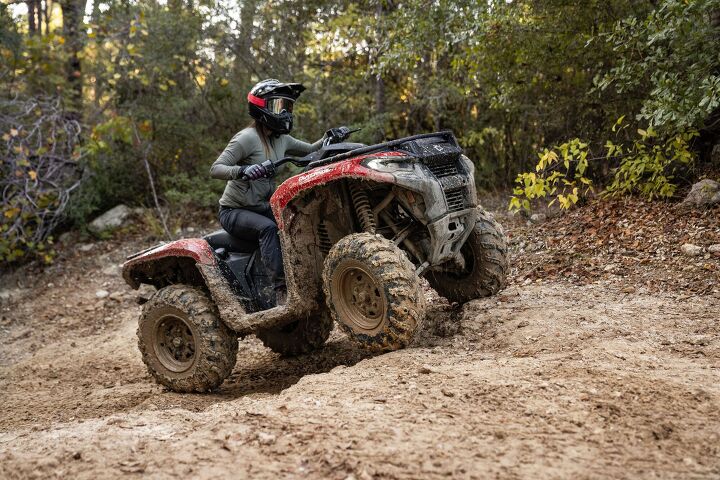 Powering the lineup is a new 650cc single cylinder, liquid-cooled Rotax four-stroke engine sending its power through an integrated CVT with pDrive clutch, a setup that uses rollers rather than ramps to reduce friction in the transmission, resulting in a better power band. Speaking of, power numbers for the 700 models comes in at 50 hp and 41 lb-ft of torque while the 500 will get 40 hp and 37 lb-ft.
A brand new tubular steel chassis has been implemented on these models, derived from the larger Maverick X3 platform with arched A-arms. Can-Am days that new chassis is 35 percent lighter than the outgoing models. That design gives the new Outlander 12 inches of ground clearance (up to 13 inches on some models) along with 10.25 inches of suspension travel in the rear and 9.75 inches in the front, all three of which have been boosted from the previous generation by about 1 1/2 inches. The overall width of the Outlander has also grown to 47.6 inches in a bid to help with stability.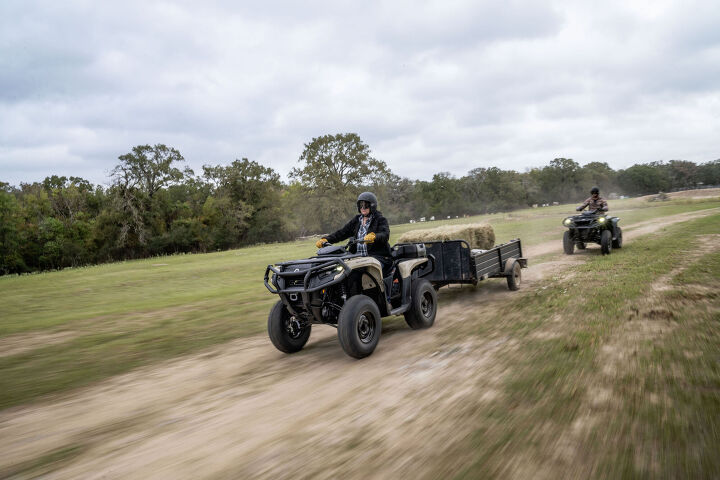 Suspension includes a new double A-arm setup with twin tube shocks, while the work-focused PRO models will get a stiffer suspension tuning to allow for heavier payloads and working conditions. Full underbody protection is here thanks to an integrated skid plate on all models while better ergonomics for both the rider and mechanic working on this machine were a focus of the new frame.
Towing capacity on the new Outlander models tops out at 1830 pound, front rack capacity is 120lbs and rear rack capacity is rated at 240 lbs.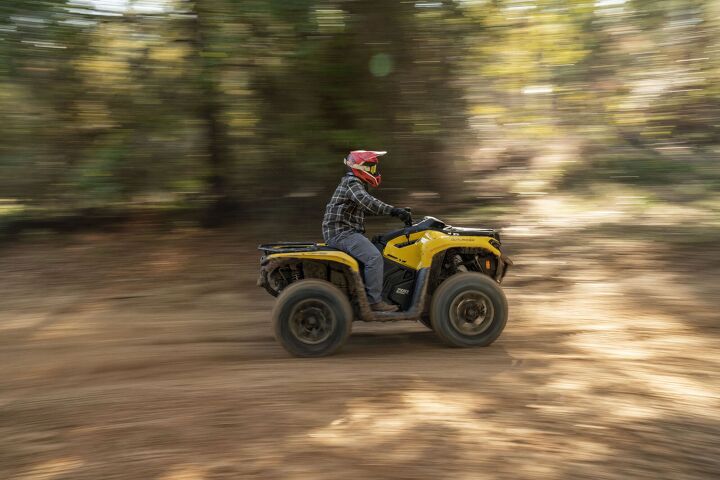 Larger more spacious floorboards are here for rider comfort along with increased knee room compared to the last model. A standard 1-gallon storage bin is found on all the new Outlander models, while some can also get a magnetic phone mount and USB port to keep devices charged.
Access to the engine has been made easier according to Can-Am thanks to the new chassis design, though you shouldn't need to access any of those parts for at least the first year according to the brand. After the first maintenance is done at one year, a longer period than its competitors offer, the maintenance schedule for the Outlander runs on 2,000-mile intervals, also larger gaps than the competition.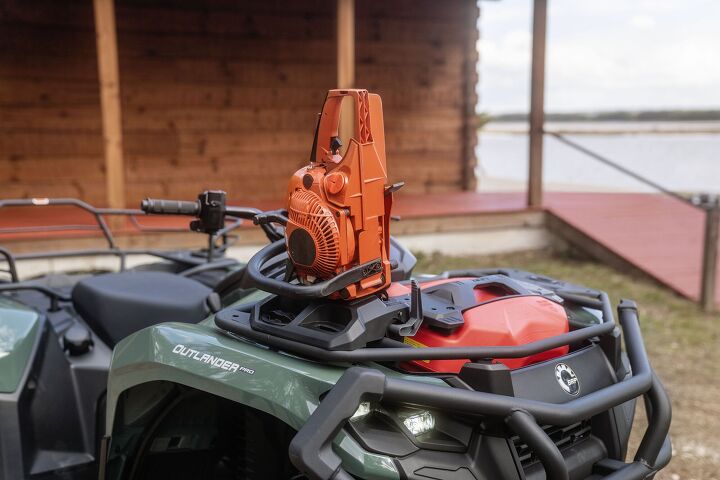 Accessories are designed and thought of during design these days, so integration of the over 125 different add-ons is better than ever. One such example is the integrated chainsaw holder which allows the bar of the saw to sit vertically inside the fender, a smart solution to a common issue for landowners. New windshield options in multiple heights are available along with the new adventure windshield which allows for 2-inches of adjustment.
For those riding in the cold the new ergonomic heated grips with simple thumb control will also be appreciated, while a new quick-disconnect system for mounting a plow and tracks will make this a winter-ready machine.
A new storage box lineup has also been designed to hold more than ever before, with different sizes and materials to suit your needs.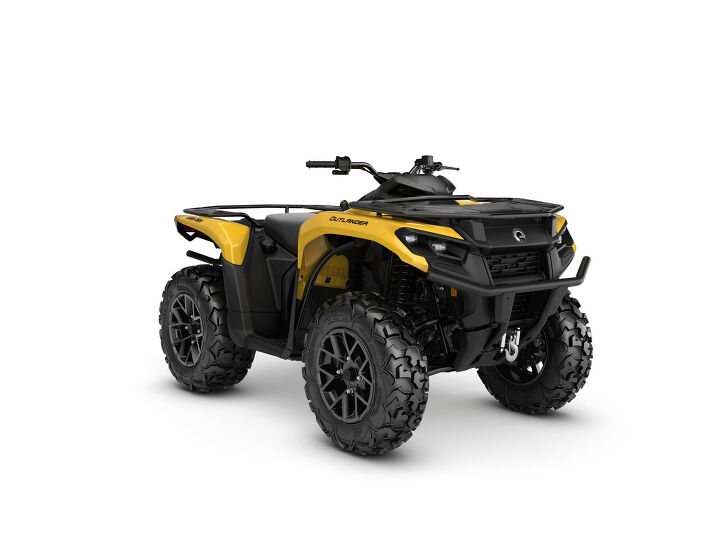 The entire lineup for the Outlander family looks like this:
Outlander 500 2x4 - $5,999 USD
Outlander 500/700 4x4 - $6,999 / $7,799 USD
Outlander DPS 500/700 - $7,999 / $8,799 USD
Outlander XT 700 - $9,799 USD
Outlander X mr - $10,199 USD
Outlander MAX DPS
Outlander MAX XT
Outlander PRO HD5/HD7 - $7,299 / $8,099 USD
Outlander PRO XU HD5/HD7 - $8,899 / $9,699 USD
Outlander PRO Hunting HD5/HD7 - $10,099 / $10,899 USD
And for Canada, the prices are as follows:
Outlander 500 2x4 - $7,999 CAD
Outlander 500/700 4x4 - $8,699 / $9,399 CAD
Outlander DPS 500/700 - $9,999 / $10,699 CAD
Outlander XT 700 - $11,999 CAD
Outlander X mr - $12,200 CAD
Outlander MAX DPS
Outlander MAX HT
Outlander PRO HD5/HD7 - $9,099 / $9,799 CAD
Outlander PRO XU HD5/HD7 - $10,899 / $11,599 CAD
Outlander PRO Hunting HD5/HD7 - $12,499 / $13,399 CAD
As you can see, a full lineup is already here whether you want a bare bones two-wheel drive model or a top-spec X mr ready for the mud, and extreme conditions. The Outlander has to appeal to everyone and allow the average rider to jump onto an ATV and enjoy a day on the trails or in the forest, putting in work, and it seems Can-Am didn't forget about that with this new Outlander family.
2023.5 Can-Am Outlander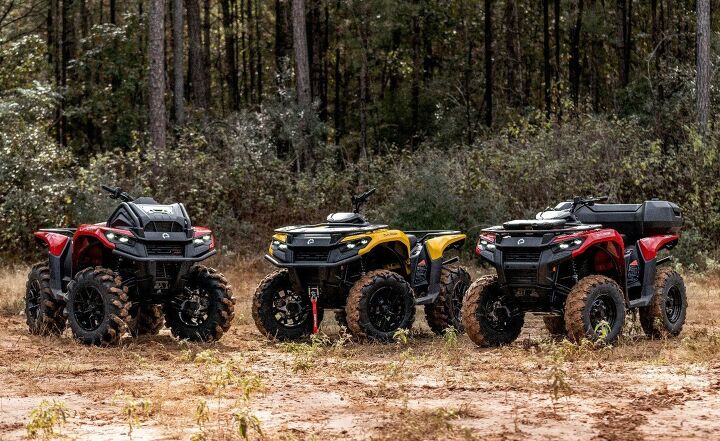 Published February 22nd, 2023 12:52 PM
Top Brands
Popular Articles