107 Views
Is the Kawasaki Mule Pro-FX Getting an Engine Upgrade?
April 18th, 2023 9:03 AM
Share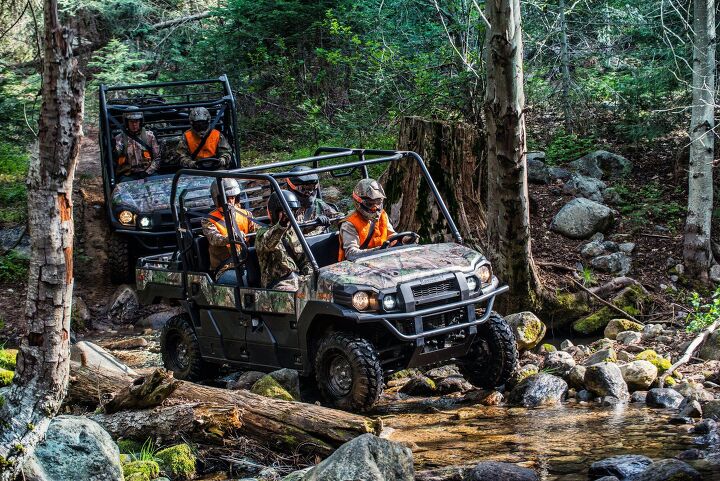 Sometimes public records can reveal information about upcoming vehicles that the manufacturer has not yet announced. While reviewing some recent California Air Resources Board (CARB) documents, we found one that may indicate that one of Kawasaki's side-by-sides could be getting a bigger engine starting with the 2024 model year. Let's look at the facts, then take some educated guesses.
CARB maintains a list of Executive Orders approving 2024 model-year vehicles to be sold in California after meeting CARB's emission requirements. Let's take a closer look at Executive Order U‑M‑001‑0229. This certifies that the 2024 engine family RKAXX.999AAC meets CARB requirements. It goes on to specify this as an off-road four-stroke gas engine with a 999cc displacement and lists its emission test results.
So what? On page two, the models this engine is approved to be used in are listed, except they're not the model designations we usually see. What we see here are: KAF1000LR, KAF1000MR, KAF1000NR, KAT1000AR, KAT1000BR, KAT1000CR, and KAT1000DR.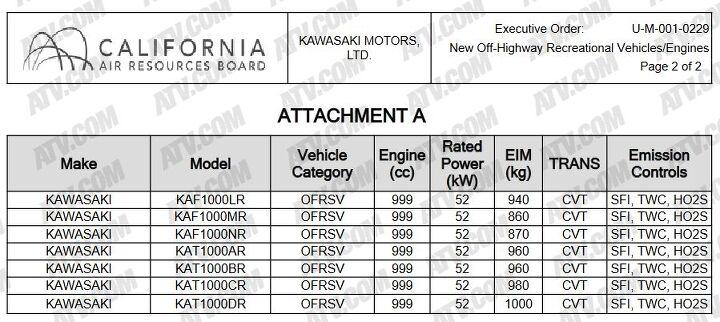 The letter R designates the 2024 model year. 1000 indicated the engine displacement, which is close enough to 1,000cc. KAF designates a two-seat Mule, while KAT is a four-seater. Therefore, we could be looking at three variations of a two-seat Mule, and four versions of a four-seat Mule.
Other Executive Orders list model names we recognize, such as the Teryx, Mule Pro-DX Diesel, and KLX motorcycles. There is no mention of the Mule Pro-SX, but it is unlikely that its 401cc engine would get a major upgrade to 999cc. The Mule Pro-FX is also missing… or is it?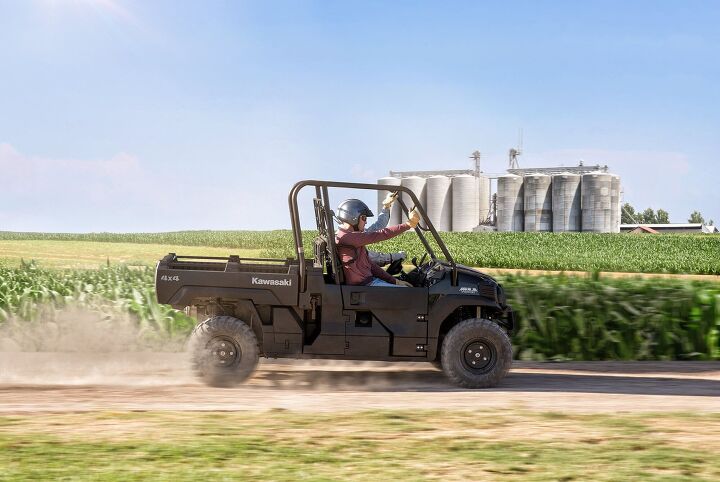 The current Mule Pro-FX has an 812cc three-cylinder four-stroke engine. Kawasaki doesn't list horsepower numbers, but it's estimated to make 47. The 999cc mystery machine in the CARB document lists a power output of 52 kilowatts, which translates to 70 horsepower. Wouldn't that be a nice upgrade for the Pro-FX?
It may be easy to assume that Kawasaki has just dropped the Teryx 1000 engine into the Mule Pro-FX, but the numbers don't add up. The Teryx engine makes 84 kilowatts or 112 horsepower, and the emission test results are different in each engine. It may be the same or similar hardware but with rather different tuning to produce different horsepower and performance characteristics. Or it could be a newly upgraded three-cylinder, like the current Mule Pro-FX. The CARB document doesn't tell us how many cylinders the mystery engine has, so we genuinely don't know.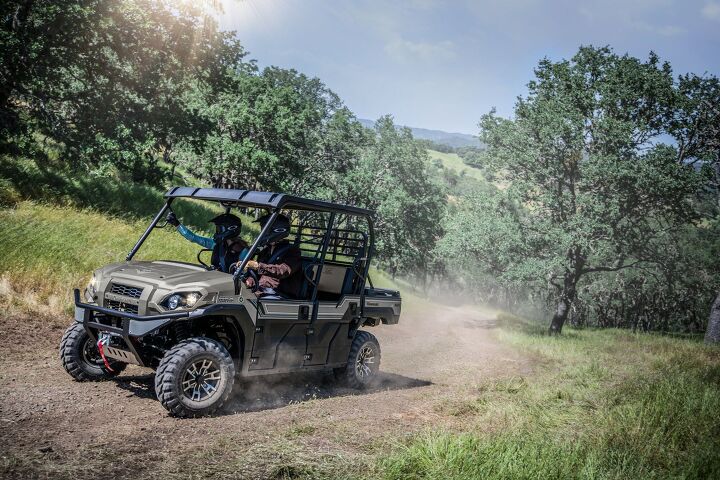 This is all just speculation, but it's not wild speculation, either. Based on what we know about current models and the information in the CARB documents, we think it's possible that we might see an upgraded Kawasaki Mule Pro-FX for the 2024 model year. We may also be wrong. What do you think? Published April 18th, 2023 9:03 AM
Top Brands
Popular Articles