1 View
Dixon Wins Quad-X Pro-Am Championship
November 15th, 2012 12:11 PM
Share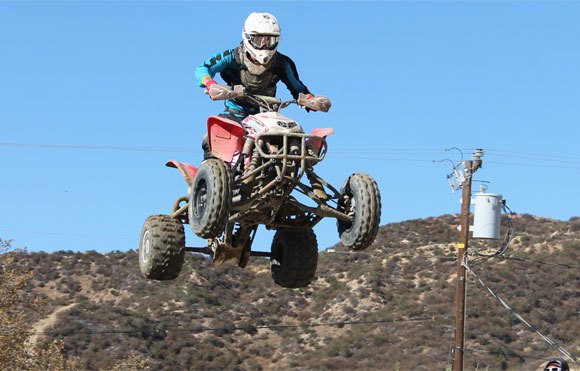 With a second place finish in this past weekend's season finale, Dylan Dixon wrapped up the 2012 Yamaha Quad-X Pro-Am Championship.
After finishing second in the opening moto, Dixon pulled the second holeshot moto on his way to another second place finish aboard his GBC Bomb Squad MX tires. The second place overall marked his seventh podium appearance of the 10-round season.
In addition to the Quad-X Series, Dixon recently captured the Pro Quad Championship in the inaugural Dirt Series season and has also been seeing racing success in other series and events throughout the Southwest this year.
Dixon's exciting weekend continued on Sunday as he took on the Lake Elsinore Grand Prix. The annual event that takes competitors through the foothills of Lake Elsinore always draws a great group of racers, and this year was no exception. Dixon finished second aboard the new GBC XC-Racer tires.
If you would like to be a sponsored GBC Motorsports rider, send your race résumé to sponsorship@greenball.com.
Published November 14th, 2012 2:33 PM