1 View
Polaris Introduces Sportsman 400 H.O. South Edition
January 24th, 2013 3:47 PM
Share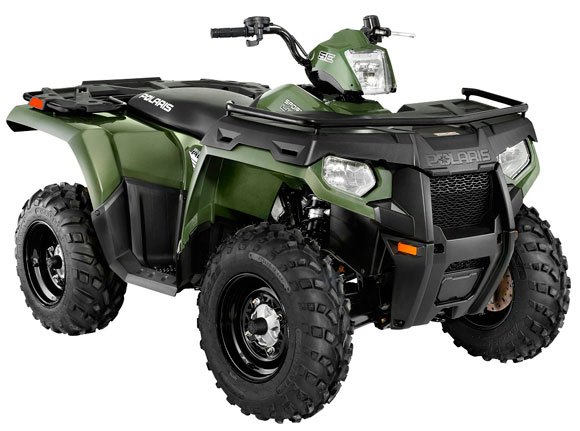 Never let it be said that Polaris isn't willing to every niche available. The Minnesota-based manufacturer has just released a special edition version of its Sportsman 400 built just for the southern customer – the Polaris Sportsman 400 H.O. South Edition.
Available in limited quantities within an 11-state region, the Sportsman 400 H.O. Southern Edition features durable steel/LOCK&RIDE front and rear racks with multiple tie-down locations and is highlighted by a new 31.5" seat height and a tighter turning radius than the standard Sportsman 400 H.O. The standard Sportsman 400 H.O., which we reviewed here, has a 33.8″ seat height.
If you happen to be in the market a mid-displacement Utility ATV with a lower seat height, you'll have to check with a dealer in Alabama, Arkansas, Florida, Georgia, Louisiana, Mississippi, North Carolina, Oklahoma, South Carolina, Tennessee, or Texas. Retail price is $5,699, the same as the standard Sportsman 400.
Published January 24th, 2013 3:34 PM