1 View
BRP Signs on as 2015 AIMExpo Exhibitor
June 18th, 2015 11:17 AM
Share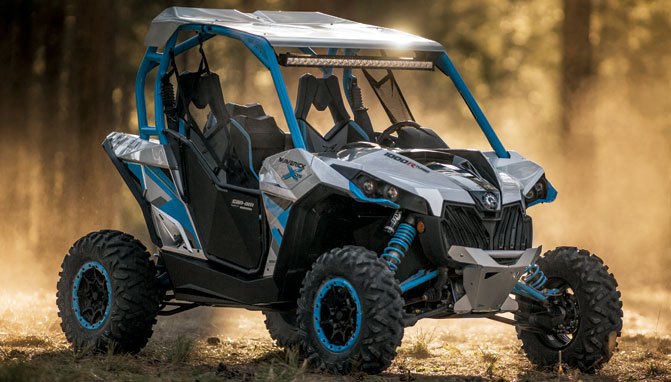 BRP has been announced as the newest OEM exhibitor to sign on for the 2015 American International Motorcycle Expo (AIMExpo) in Orlando, Fla., which takes place October 15-18.
BRP will feature its Can-Am ATV and UTV lineup at the show, as well as it's Can-Am Spyder three-wheeler, Ski-Doo snowmobile, and Sea-Doo watercraft families.
"We believe AIMExpo is the ideal event to showcase BRP's product portfolio," says Delton Bohlman, Director of Dealer Network Management, BRP. "In fact, AIMExpo will be one of the first North American public showings for some of our model year 2016 lineups. Dealers will also be able to get a glimpse of BRP's new dealer image."
Most of the Can-Am Spyder and off-road vehicles will be available for demo rides at AIMExpo's popular outdoor experiential space.
"The BRP name speaks volumes in the powersports industry about the wide range of recreational products that it offers. That diversity and the presence of each BRP brand at AIMExpo is a great representation of how dynamic the all-in-one platform is in reaching every segment of the greater powersports marketplace," says Cinnamon Kernes, AIMExpo Show Director. "Adding an OEM with the stature and range of BRP shows that AIMExpo is absolutely changing the way the industry showcases its products to North America and the world."
Nearly 400 exhibitors have already committed to AIMExpo in 2015.
Published June 18th, 2015 11:17 AM
Top Brands
Popular Articles