1 View
KLIM Unveils New Badlands Jacket and Pant
June 29th, 2015 4:11 PM
Share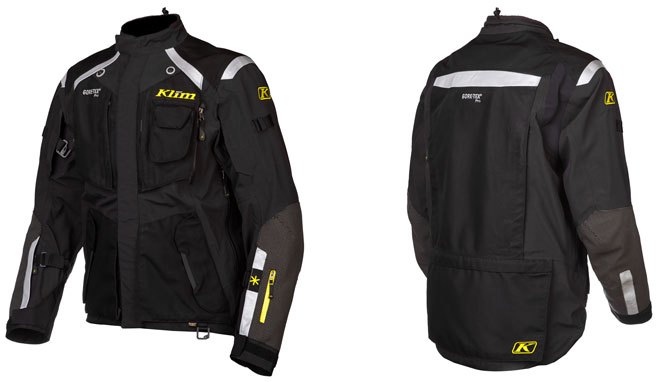 KLIM's Badlands Jacket and Pant have been a hit since their introduction in 2011. Known for their storage capacity, armor system, GORE-TEX Pro Shell weatherproof technology, visibility, reflectivity, and abrasion and cut resistance, KLIM has taken it a step further for 2015.
Built on an updated chassis, KLIM says its new Badlands set focuses on increased comfort , while improving durability and lowering overall weight. Other updates include improved ventilation airflow, zipper pulls and storm flaps that are easier to reach, and increased visibility.
Badlands Jacket
An adventure riding jacket, KLIM says the Badlands Jacket is inspired by rides that start, go through and end anywhere.
The all-new Badlands Jacket features full-tech D3O armor, GORE-TEX fabrics, and what KLIM calls a massively intelligent layout of cargo, ventilation, reflective and abrasion-resistant systems.
The Badlands Jacket starts at $949.99. Click here for a full list of features.
Badlands Pant
The partner to the Badlands Jacket, the Badlands Pant has also received a major overhaul for 2015.
"Engineered to ride all-day, every day, the Badlands Pant incorporates a matrix of materials designed to fit your riding position and needs seamlessly," KLIM says in a release.
It features a full suite of D3O and PORON XRD armor components, along with the most abrasion and cut/tear resistant GORE-TEX fabric technologies available.
The Badlands Pant starts at $649.99. Click here for a full list of features.
Published June 26th, 2015 12:11 PM
Top Brands
Popular Articles