1 View
ATV.com Heading to Hatfield-McCoy National TrailFest
October 7th, 2015 10:32 AM
Share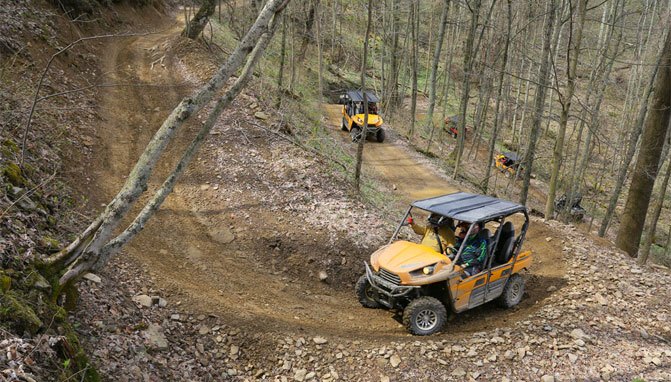 We've got a BOSS Rebel PowerSports audio system to give away!
It's been far too long since our last trip to the Hatfield-McCoy trails in West Virginia, so ATV.com is making the pilgrimage this week to the 2015 Hatfield-McCoy National TrailFest. And we come bearing gifts!
We will be installing and testing out a new BOSS Rebel PowerSports sound system on our Kawasaki Teryx4. But we don't want to hog all the fun, so we've decided to give it away before we leave.
BOSS Rebel 800 Amplifier
All you need to do for your chance to win is find us and ask for a ticket. Just look for the Teryx4 with the booming BOSS Rebel PowerSports sound system and talk to somebody in an orange ATV.com jersey. We will choose a winner on Saturday night (October 10).
The audio system comes with the BR800 Amplifier and a pair of MRWT69 Speakers. The Bluetooth-enabled BR800 Amplifier is weatherproof and has 800 W of max power. More information is available here. The MRWT69 Speakers are also weatherproof and can pump out 550 W of max power. Learn more here.
BOSS MRWT69 Speaker
Also, be sure to follow ATV.com on Facebook, where we will be posting regularly from the event. Look for pictures, videos and stories from TrailFest.
Published October 6th, 2015 10:45 AM
Top Brands
Popular Articles